New Acquisitions at the Sexual Representation Collection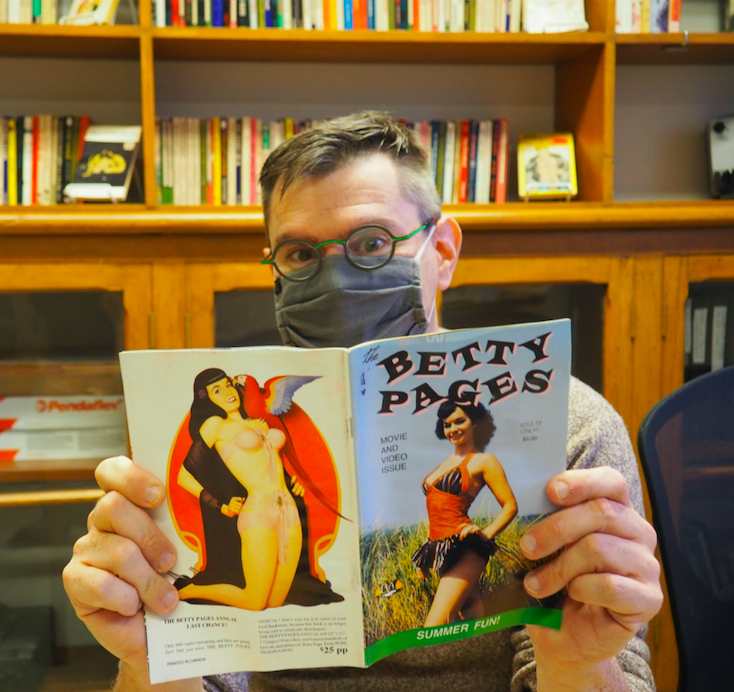 The Sexual Representation Collection (SRC) at the Bonham Centre for Sexual Diversity Studies is Canada's largest archival collection of pornography. Recently, it acquired the pornography collections of two prominent film scholars, Chuck Kleinhans and Tom Waugh, which significantly expand the SRC's archival holdings. To highlight this milestone, we have interviewed Patrick Keilty, Archives Director of the Sexual Representation Collection and Associate Professor in the Faculty of Information and Bonham Centre, to tell us a little about the new collections, the challenges of preserving erotic visual culture, the challenges of writing adult film history, and future plans for the collections.
Who are Chuck Kleinhans and Tom Waugh? Why has the SRC decided to acquire their photography and film collections?
Chuck Kleinhans (1947-2017) was a highly influential film scholar who taught at Northwestern University for more than 30 years. One of the founders of Jump Cut, he edited, facilitated, contributed, and inspired a number of prominent film scholars who came after him, particularly scholars of adult film history and queer film history, from Linda Williams to Rox Samer to Peter Alilunas, and Canadian filmmakers and scholars, including John Greyson, Sara Halpern, and Tom Waugh. In Chuck's obituary in Jump Cut, Tom credits Chuck with introducing him to the Kinsey Institute for Research in Sex, Gender and Reproduction at Indiana University, providing him with primary source material to contribute to the nascent field of gay and lesbian film studies in the 1980s and 1990s. Tom Waugh is a retired film historian who taught at Concordia University for more than 30 years. Among his many monographs and edited collections, Tom wrote the groundbreaking book Hard to Imagine: Gay Male Eroticism in Photography and Film from their Beginnings to Stonewall. He also edits the influential book series Queer Film Classics and administers the Queer Media Database Canada-Québec Project.
Over the course of their careers, both Chuck and Tom accumulated a large amount of primary source material relating to their research on pornography. Given their outsize influence on both queer film studies and adult film history, and their connections to Canada, the Bonham Centre felt it was important to preserve their collections as part of a lasting narrative of erotic visual culture. Chuck and Tom's collections also dovetail perfectly with the SRC's emphasis on queer and kink materials. Until now, the materials were deteriorating and vulnerable, stored in living rooms, bedroom closets, garages, and in the crawl spaces under a house. By acquiring these materials, we are able to processes, arrange, and describe them to archival-quality standards and store them in a purpose-built environmentally controlled facility. We owe special thanks to the Cinema Studies Institute and Archive/ Counter-Archive at York University for helping to make this possible.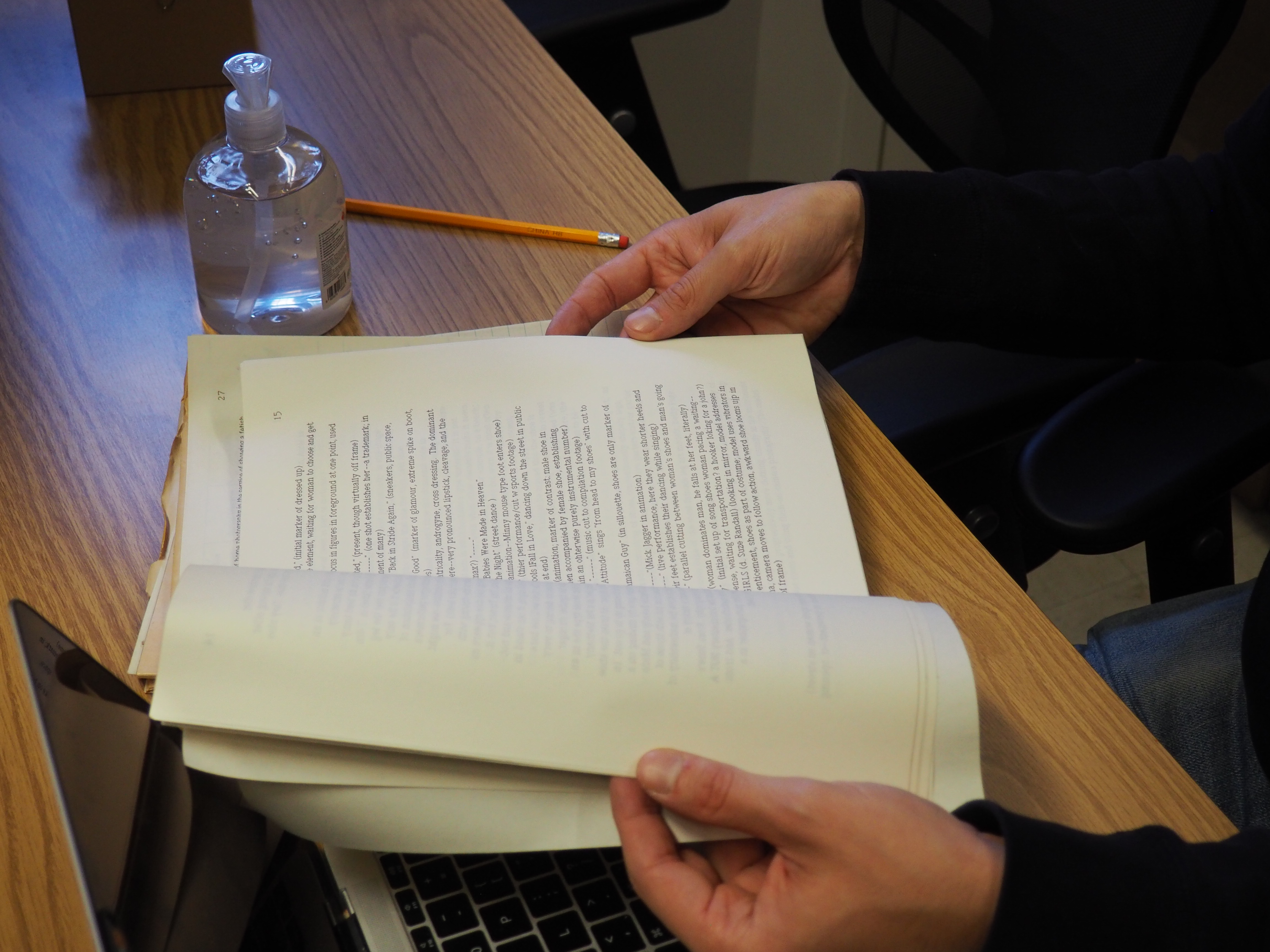 What are the challenges of preserving erotic visual culture and writing adult film history?
Adult film historians face a number of obstacles to research, including accessibility, perplexing metadata and filing protocols, the thin paper trail the adult industry leaves behind, conservative institutional politics, the low priority that archivists sometimes attach to pornography, and financial barriers to research. In some cases, libraries and archives that collect erotic material will ask researchers for additional fees to digitize materials before they can view them. A number of film historians have written about the 'unofficial' materials related to adult film history that exist in all kinds of archives, often set aside on out-of-the-way shelves, uncatalogued, ignored, and forgotten. Because of these barriers, scholars often turn to the collector's market, an unpredictable and often free-wheeling space, to find many of their primary source materials. After completing a major project, scholars sometimes store their materials in a spare bedroom, basement, or garage, where the materials deteriorate over time. In some cases, at the end of an academic career, a scholar's home institution can't or won't accept the materials, either because of conservative institutional politics or financial restrictions.
Scholars of Black, Indigenous, brown, trans, and queercrip sexualities face even greater hurdles, as detailed in research by Mireille Miller-Young, Hoang Tan Nguyen, Nick Matte, Ariane Cruz, Loree Erikson, Jenn Nash, and Darshana Sreedhar Mini. This is because archives and archival practice originate from relations of power, including colonialism, racism, ableism, heterosexism, cis-centrism, and other forms of violence. It's important to recognize that the SRC started as an archive primarily of white gay cis male pornography. In the past decade, the SRC has expanded its collections to include Mexican, south Asian, east Asian, and trans pornography. Nevertheless, we have a lot of work to do to ensure that systemic forms of archival erasure do not continue, while acknowledging that some records will never be able to be recovered.
The Bonham Centre encourages scholars struggling to find a suitable home for their collections to consider the SRC. Thanks to support from the University of Toronto Libraries (UTL), the Social Sciences and Humanities Research Council, and the Knowledge Media Design Institute, the SRC is able to gradually process, preserve, and digitize vulnerable media collections. However, we're not without challenges, including a lack of funding for heritage organizations and digital humanities projects provincially and federally. The SRC's greatest assets include the enthusiasm of students to learn about and work with the collection, the network of librarians and archivists with whom we can consult, and the generous support of UTL in helping us preserve digital and analogue collections for the long-term.
Any future plans for these collections?
Yes! First, we have hired Daniel Laurin, a PhD student in the Cinema Studies Institute, to do an initial inventory of Chuck's collection. After that, he will work to transfer the materials to archival-quality folders and boxes and create a finding aid. Then we can store the collection at UTL Downsview, an environmentally-controlled offsite storage facility, until future scholars request access to it. That's a long process and a lot of work. After that, we will begin the same process with Tom Waugh's collection. Daniel plans to conduct an oral history with Tom in the coming academic year. Tom has specifically asked us to digitize his photography collection, which we will start right away. Tom's photography collection contains original beefcake photographs and negatives, which makes it especially important. I would love eventually to invite Tom to campus to discuss highlights from his collection. Finally, Prof. Elspeth Brown from the Department of History and I have discussed the possibility of curating an exhibit of Tom's photographs.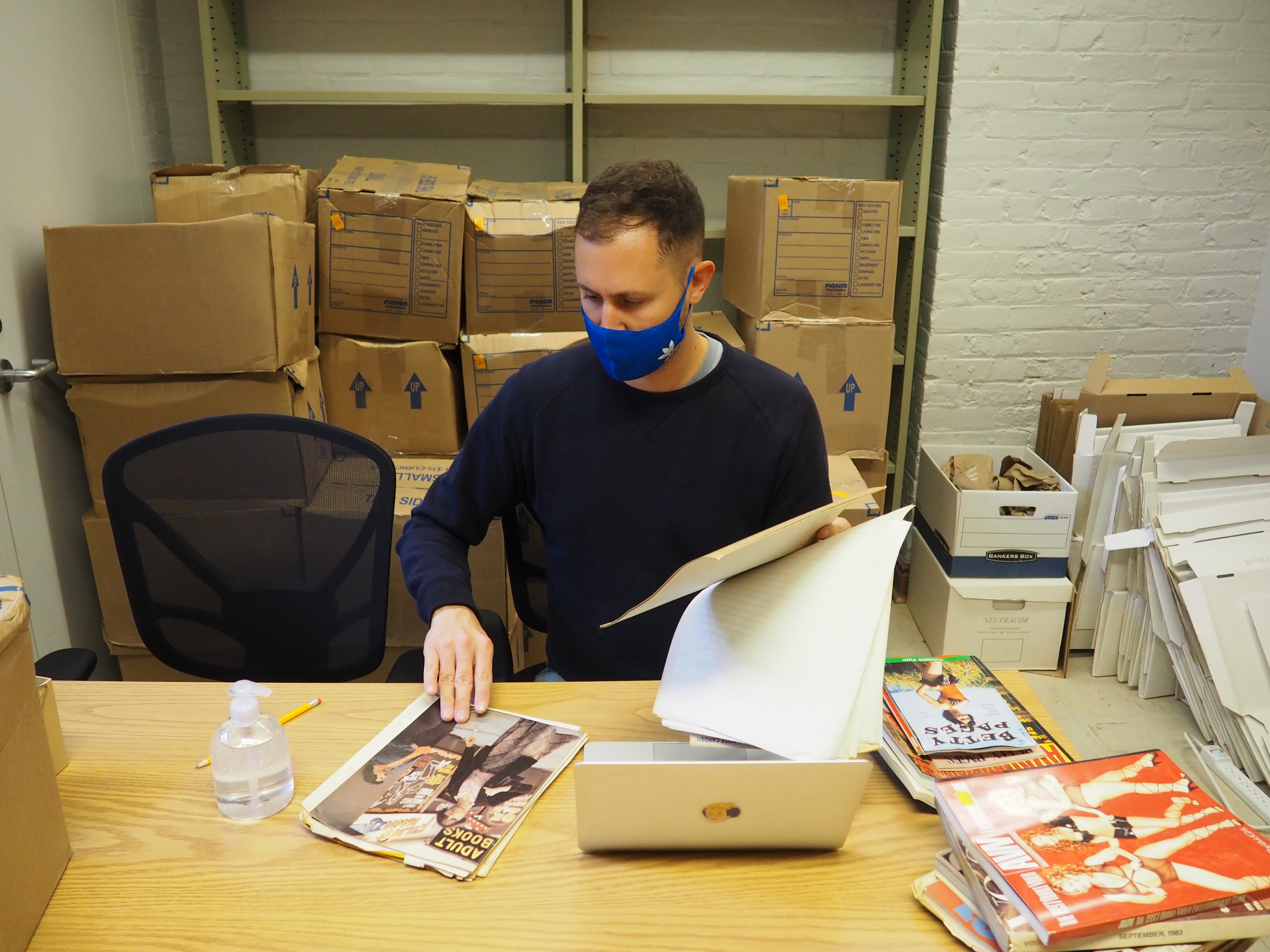 How can scholars access these collections?
We are still in the process of creating detailed finding aids, which takes time. For now, scholars can inquire directly with me at p.keilty@utoronto.ca. Eventually, finding aids for both collections will be available on the SRC webpage and in Archeion, Ontario's online research gateway to historical materials. COVID-19 delayed some of our plans to make our finding aids accessible, and we're working to get those efforts back on track. If scholars find something in our finding aids that they wish to see, we can digitize it and make it available to them for research purposes on a university-based secure online platform. Unfortunately, due to COVID-19, we're unable to accommodate on-site research in the near future.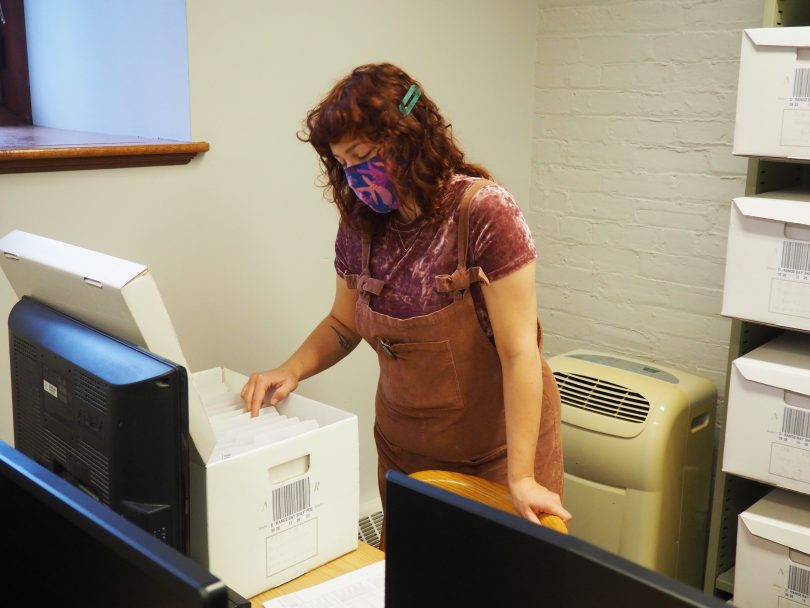 What else can we look forward to at the SRC?
Thanks to the University's Research Restart and Recovery Process, we have been able to hire Maggie MacDonald and Ferrin Evans, graduate students in the Faculty of Information, to continue our digitization efforts of vulnerable media. We're working with UTL to preserve materials in digital formats that will last decades. Daniel, Maggie, and Beatrix Henry, an undergraduate student, have just started working on an oral history project with some of our donors from over the years, including filmmakers and performers in the sex industries. Finally, we're reaching out to select filmmakers, artists, and studios to preserve their materials, with an eye toward feminist, queer, and kink collections. Stay tuned for more on that!