The Giard Collection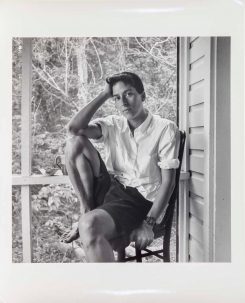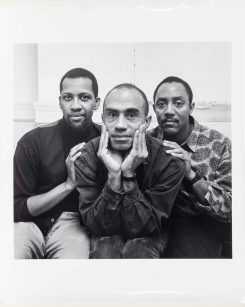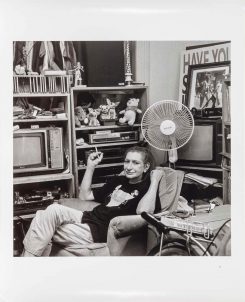 Robert Giard (1939-2002) was an artist known for his landscape, figure, and — perhaps most notably — formal portrait photography. He began his oeuvre in 1972 with photos of his friends, many of which were locals to South Fork of Long Island. After settling into Amagansett with his life partner, Jonathan Silin, Giard did much of his landscape photography between late autumns and early springs in the Hamptons, when many of the houses were boarded up for the season. He said that empty surroundings exuded a "mysterious, even somewhat sinister air." His work tended away from the idealization of the form through photography, but rather strived to create a visual description of his subject matter.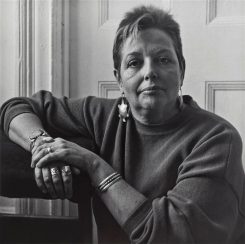 After attending a performance of Larry Kramer's The Normal Heart — one of the first plays dealing with the impact of AIDS on gay life — in 1985, Giard was inspired to document the portraits of over 600 lesbian and gay writers. This project spanned over two decades, recording lesbian and gay voices in the aftermath of the Stonewall Rebellion and in the wake of the AIDS crises, paying tribute to many of the activists and writers who had given public voice to lesbian and gay sensibilities. A selection of these portraits was published by MIT Press in 1997 as the anthology Particular Voices: Portraits of Gay and Lesbian Writers. The anthology won a Lambda Literary Foundation Award for Best Photography/Art Book the very same year.
Giard had a long and distinguished exhibition career throughout the United States, with his works housed in the collections of The Brooklyn Museum, The San Francisco Public Library, the New York Public Library, and the Library of Congress. His complete archive, including work books and ephemera, is housed in the American Collection of the Beinecke Rare Book and Manuscript Library at Yale University. Giard's legacy is managed by Jonathan Silin the Robert Giard Foundation.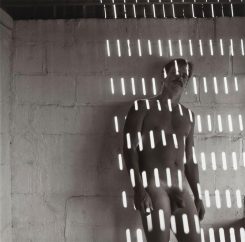 Giard at The Art Museum at University of Toronto
The Art Museum at the University of Toronto exhibited a collection of 53 Robert Giard portraits of LGBT writers and activists in 2010. This exhibition included the Canadians: Beth Brant, Richard Labonté, Nicole Brossard, Michael Lynch, and Daryl Hine. In 2012 the Art Museum launched  Just As You Are: Portraits by Robert Giard curated by Professor Scott Rayter and supported in part by the Mark S. Bonham Centre for Sexual Diversity Studies.
The entire University of Toronto Art Museum archive of Giard work is available at the UTAC Collections Online.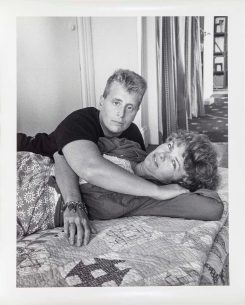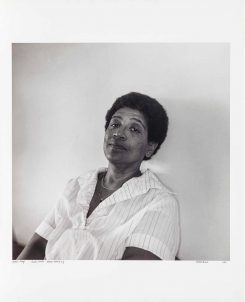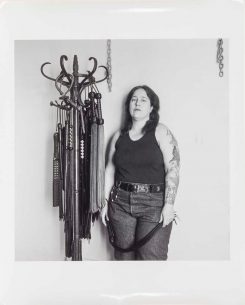 Top
Robert Giard, Alison Bechdel, 1988, gelatin silver print.
Robert Giard, Pomo Afro Homos, 1994, gelatin silver print.
Robert Giard, Sylvia Rae Rivera, nd, gelatin silver print.
Middle
Robert Giard, Beth Brant, 1990, gelatin silver print.
Robert Giard, Michael Lynch, nd, gelatin silver print.
Bottom
Robert Giard, Minnie Bruce Pratt and Leslie Feinberg, 1993, gelatin silver print.
Robert Giard, Audre Lorde, 1987, gelatin silver print.
Robert Giard, Pat Califia, 1996, gelatin silver print.
Permissions
Photographs by Robert Giard are used with permission of the copyright holder, Jonathan Silin; permission is required to publish Giard photographs in any format. Contact: jsilin@optonline.net.