Introducing the 2023-24 cohort for the Queer and Trans Research Lab at the Bonham Centre for Sexual Diversity Studies!
Faculty Lead and Director of the Mark S. Bonham Centre for Sexual Diversity Studies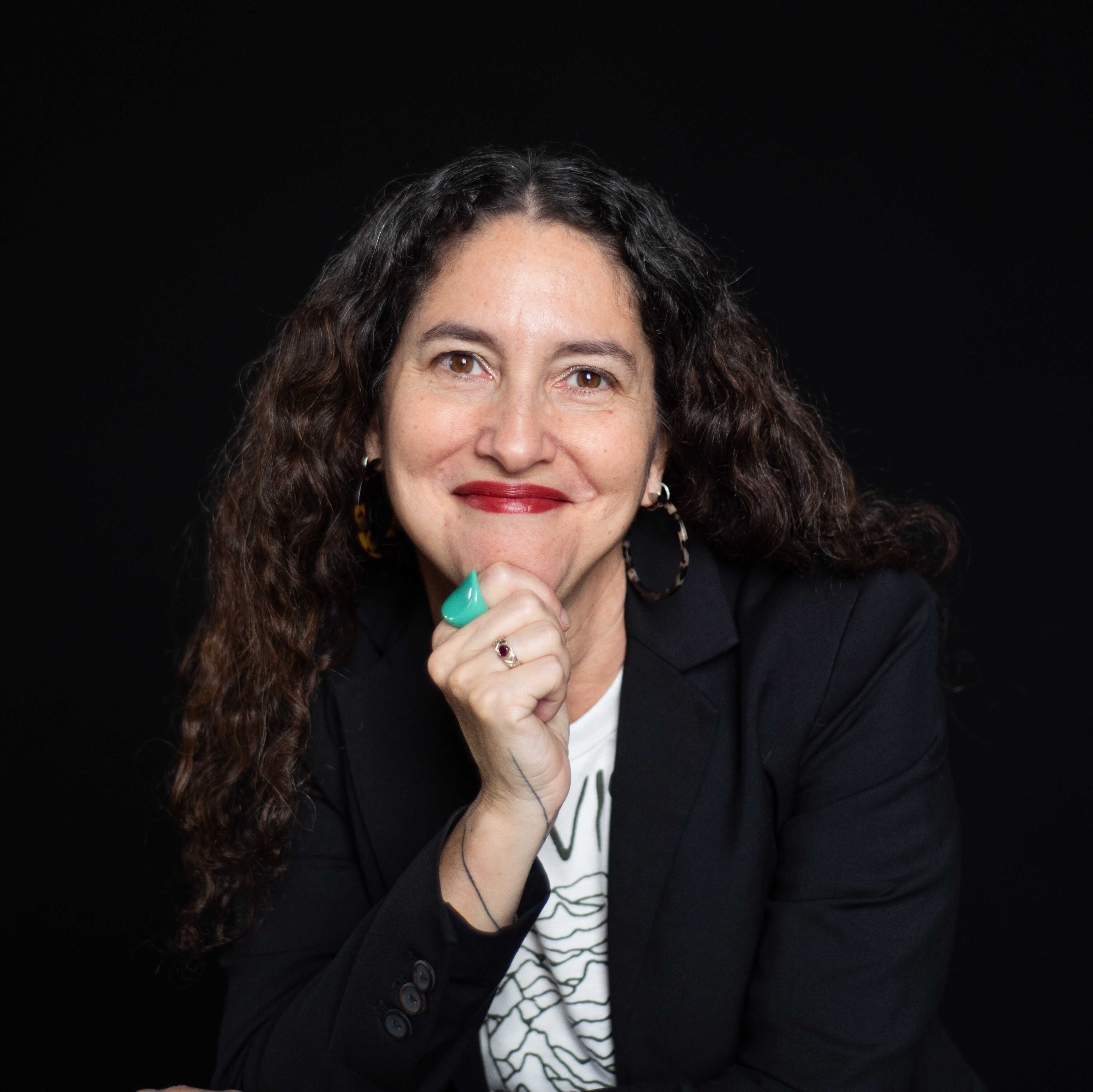 Dana Seitler is Professor of English and Director of the Bonham Centre for Sexual Diversity Studies at the University of Toronto. She is the author of Atavistic Tendencies: The Culture of Science in American Modernity (University of Minnesota Press, 2008) and Reading Sideways: The Queer Politics of Art in Modern American Fiction (Fordham University Press, 2019), which was a 2020 finalist for the Lambda Literary Award for Best Book in LGBTQ Studies. She has published in several scholarly journals including American Quarterly, GLQ, Criticism, Cultural Critique, American Literature, Genre, and A/SAP. Her current project, Narcopoetics: Biopolitics, Withdrawal, Ecstasy focuses on the politics and aesthetics of the opioid crisis at the intersections of sexuality and race in the U.S.
Research Associate: QTRL Program Coordinator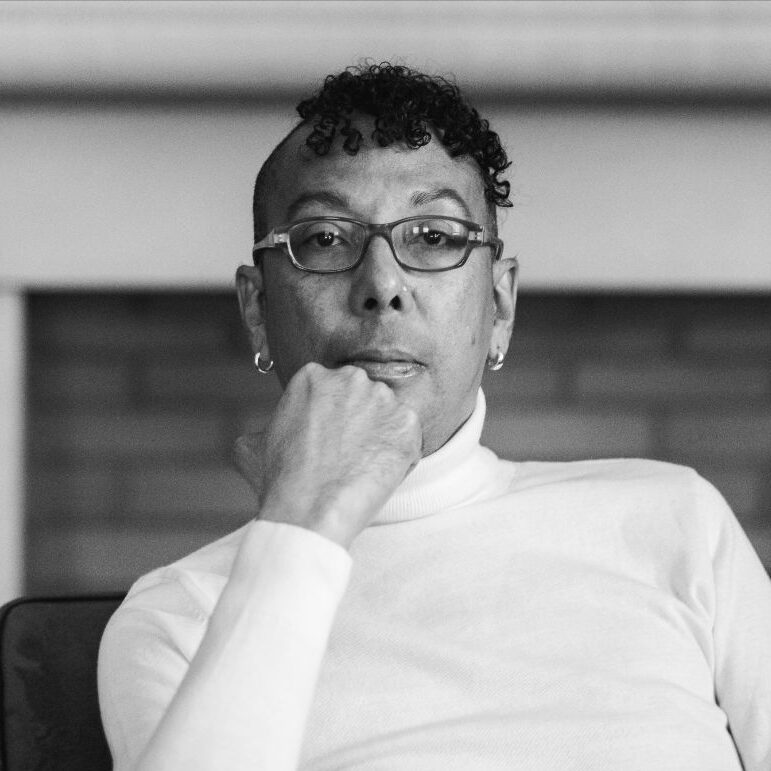 Christopher (C.G.) Smith received their Ph.D. from the Department of Social Justice Education at the Ontario Institute for Studies in Education (OISE), University of Toronto in 2020. Their research interests reside in the productive interstices of Black Diaspora Cultural Studies, Black expressive cultures and practices, Black and Queer geographies, Queer of Color Critique, and Black Feminist theories of decolonization. Their first manuscript tentatively titled "Itinerant Hospitalities: Black. Queer. World-making," explores the aesthetic and performative strategies cultivated by contemporary Black LGBT+ artists and activists that enable collective responses to the persistence of HIV in Black communities globally. Their most recent publication is "Where U From, Who U Wit!?": Black Pride Festivals as Itinerant Hospitality" in the special issue "Queer Canada" in the Journal of Canadian Studies (2020). Their book chapter, co-authored with Dr. Heather Sykes, "Trans*, Intersex and Cisgender issues in Physical Education and Sport" (2016) offers a decolonial analysis of Trans* inclusive policy initiatives addressing Trans* experience in K-12 educational settings. It has been reprinted in the 2nd edition of Queerly Canadian: An Introductory Reader in Sexuality Studies (Canadian Scholar's Press 2022).
Martha LA McCain Postdoctoral Fellow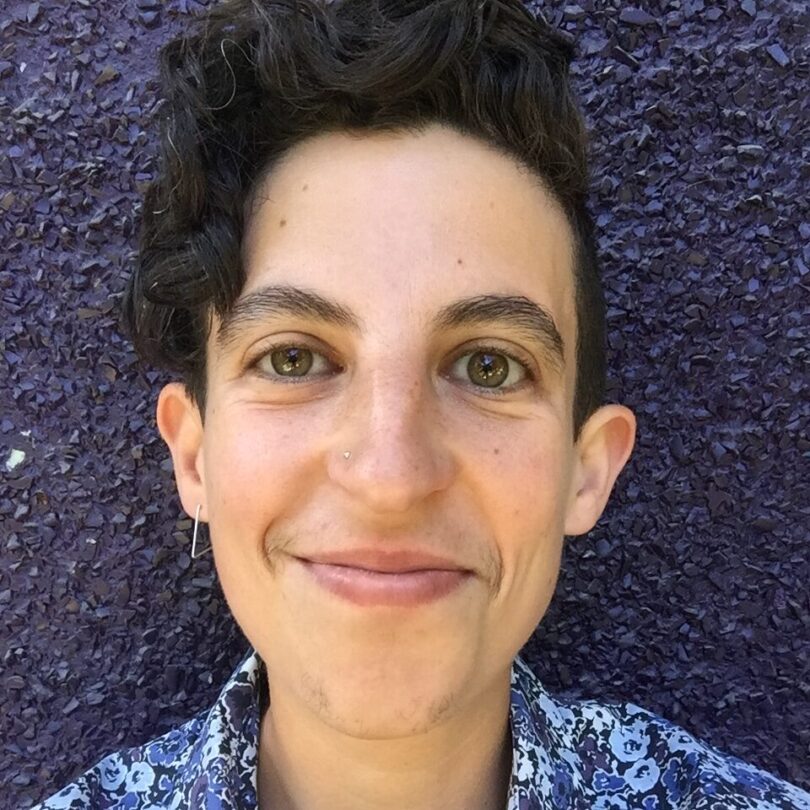 LJ Slovin received their PhD in Curriculum and Pedagogy from the University of British Columbia. Their dissertation, Trans Enough?, currently under contract with NYU Press, is based on a yearlong ethnography conducted with high school age trans and gender nonconforming youth. In the study, Slovin interrogates how dominant approaches to trans-inclusivity in schools reproduce constrained understandings of trans identity that are informed by and uphold structures of whiteness, settler colonialism, and ability. Slovin focuses on how this context demands significant labor from youth, including work they must perform daily to navigate relationships with teachers, peers, the curriculum, policy, the physical space of the school as well as to build worlds outside of adult surveillance to exist in their genders more capaciously. Before joining as a Postdoctoral Fellow at the Bonham Centre, Slovin was an instructor at the Institute for Gender, Race, Sexuality and Social Justice at UBC and in the Women's Studies Program at Langara College. Slovin was a Vanier Scholar, the 2020 recipient of the Pat Clifford Award, and the 2021 recipient of the Queer SIG Article of the Year Award at AERA. Their work has been published in Curriculum Inquiry, Sex Education, and RERM.
Artist-In-Residence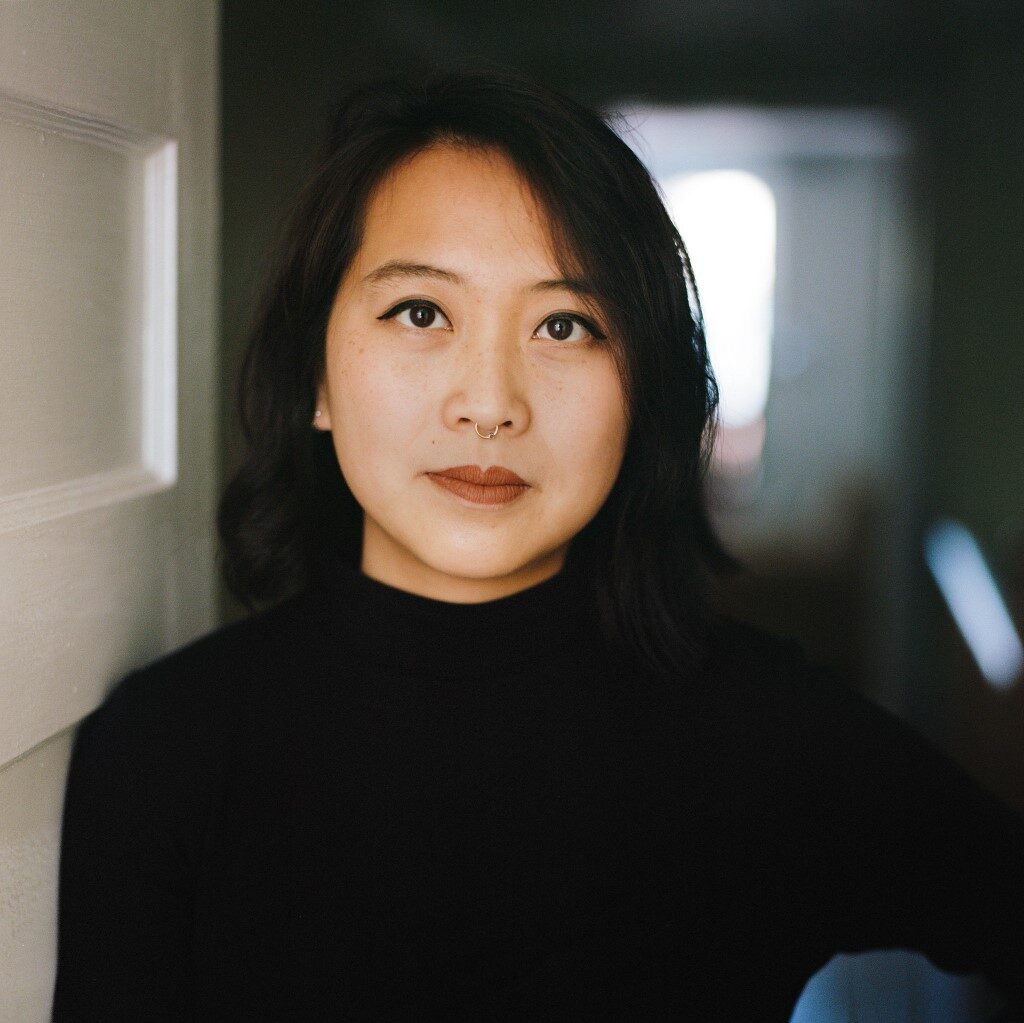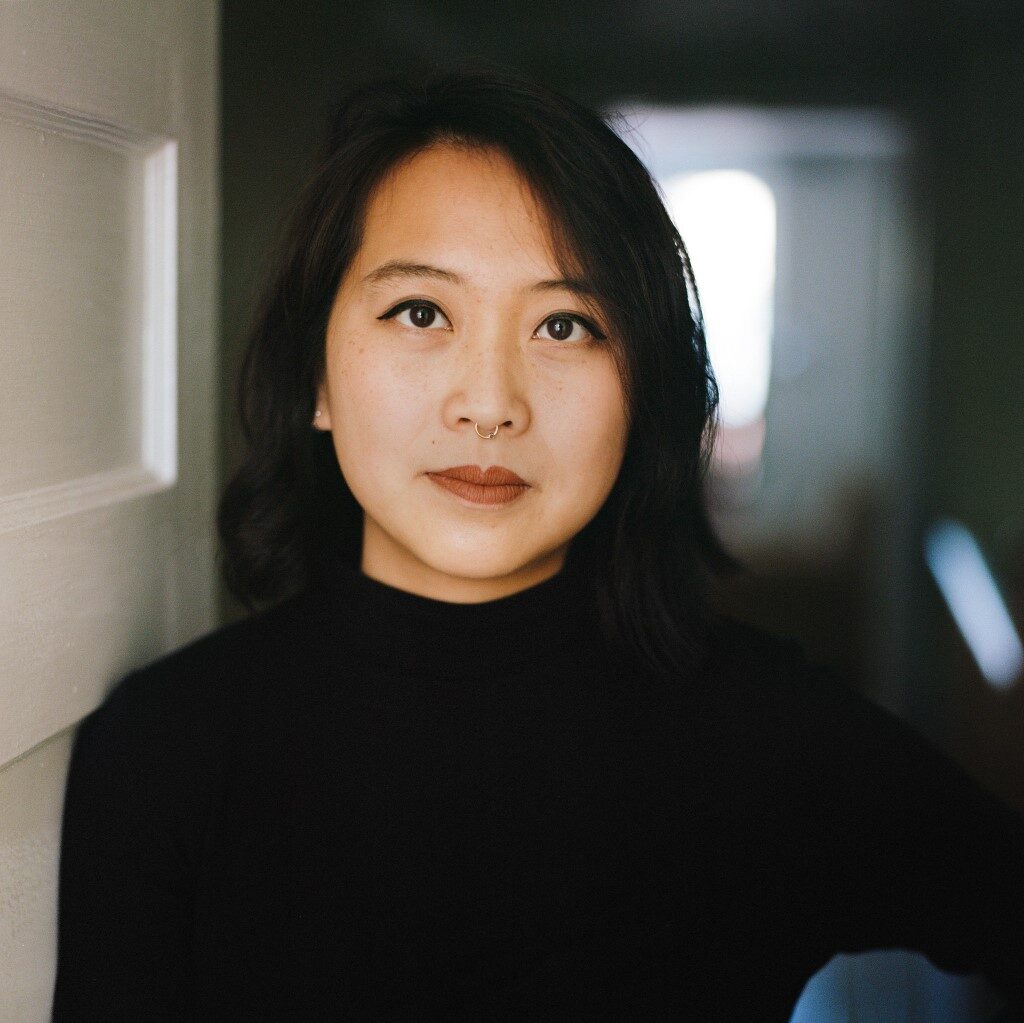 Jody Chan is a poet, interdisciplinary artist, community organizer, and care worker. They are the author of Haunt (Damaged Goods Press), All Our Futures (PANK), and Sick (Black Lawrence Press). They are the winner of the 2018 St. Lawrence Book Award and the 2021 Trillium Award for Poetry. They are also a performing member with RAW Taiko Drummers. During their residency, Chan will work on a hybrid manuscript of poetry and essays exploring crip queer narratives and rituals around birth, death, and suicidality in relation to climate crisis, the ongoing pandemic, and the many past and future apocalypses in our and our ancestors' lifetimes. In collaboration with other artists and movement workers, and via the multi-sensory, multi-access practice and ethics of disability poetics, they will also work towards creating audio and video pieces to accompany this manuscript, as well as their second book impact statement, which will be published in Spring 2024 with Brick Books. Chan's first two books contend with how the idea of home is often weaponized by the state and intimately tied to the violence, trauma, and loss experienced by queer and trans disabled people. This project thinks through how home can be different, a site of safety and justice, building on a body of work by folks like Sins Invalid, Leah Lakshmi Piepzna-Samarasinha, Stacey Park Milbern, Mia Mingus, and many more, in talking about crip lives, crip grief, and the worlds we build for each other.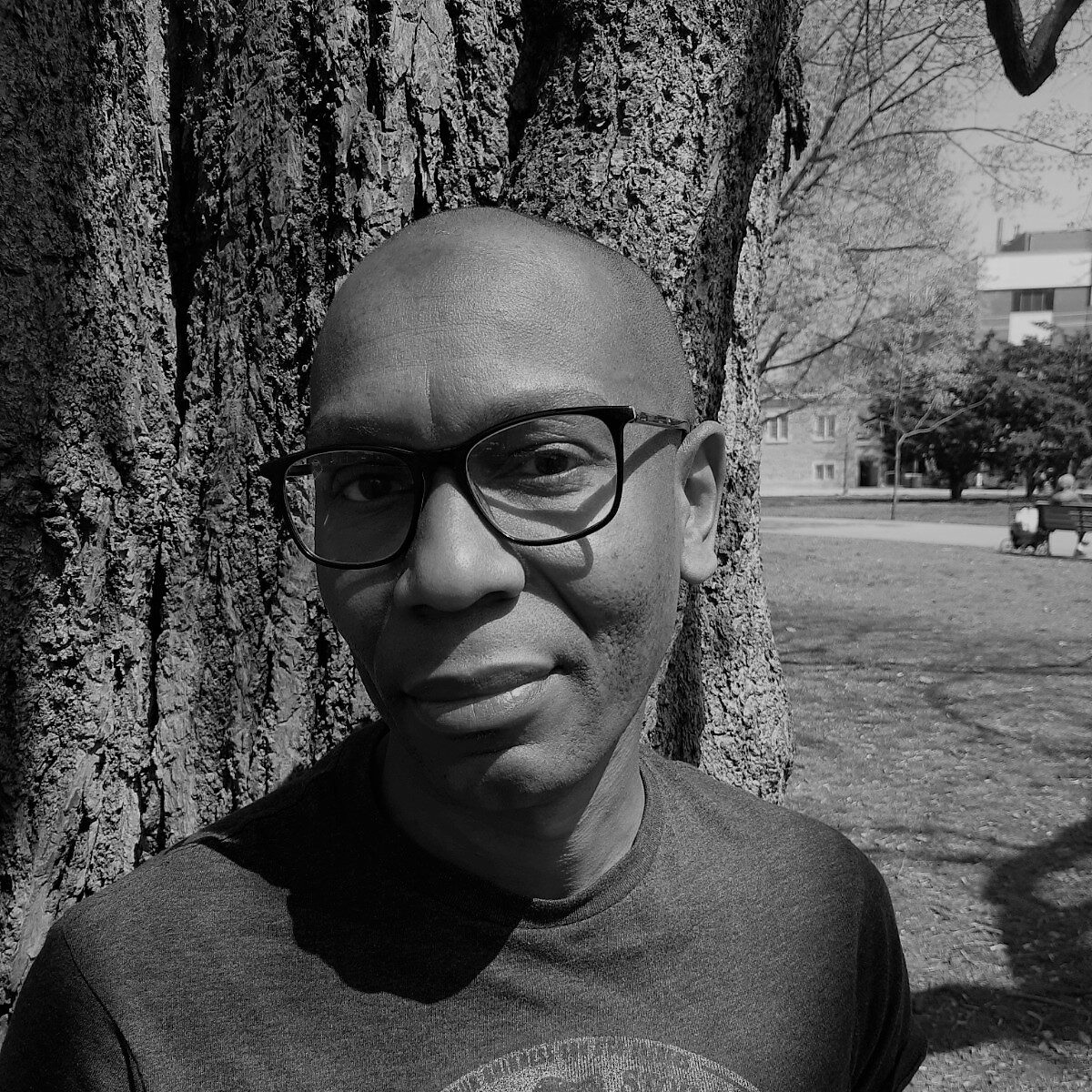 Brian Rigg is a Jamaican/Canadian writer and poet based in Toronto. His poems have been published in magazines from the U.K., Canada, and the U.S. They have also been anthologized in Ma'ka, Diasporic Juks: Contemporary Writing by Queers of African Descent (Sister Vision Press) and Seminal: The Anthology of Canada's Gay Male Poets (Arsenal Pulp Press). A False Paradise, his first collection of poetry, was published by ECW Press in 2001. A small group of his poems titled Soft Animals won the 2021 Steel Toe Books chapbook competition. He is a proud LAMBDA Fellow from the 2016 cohort. During his residency, Rigg will work on a collection of poems currently titled Warrior in the Garden. Drawing inspiration from Afro-Surrealism and the Black Fantastic, the new poems will explore how absurdism and speculative fictions inform Black queer life and create spaces for disruption, resistance, and transgressive play. He will also organize a weeklong workshop crafted for BIPOC, Queer and Trans poets, culminating in a reading event.
Martha LA McCain Faculty Fellows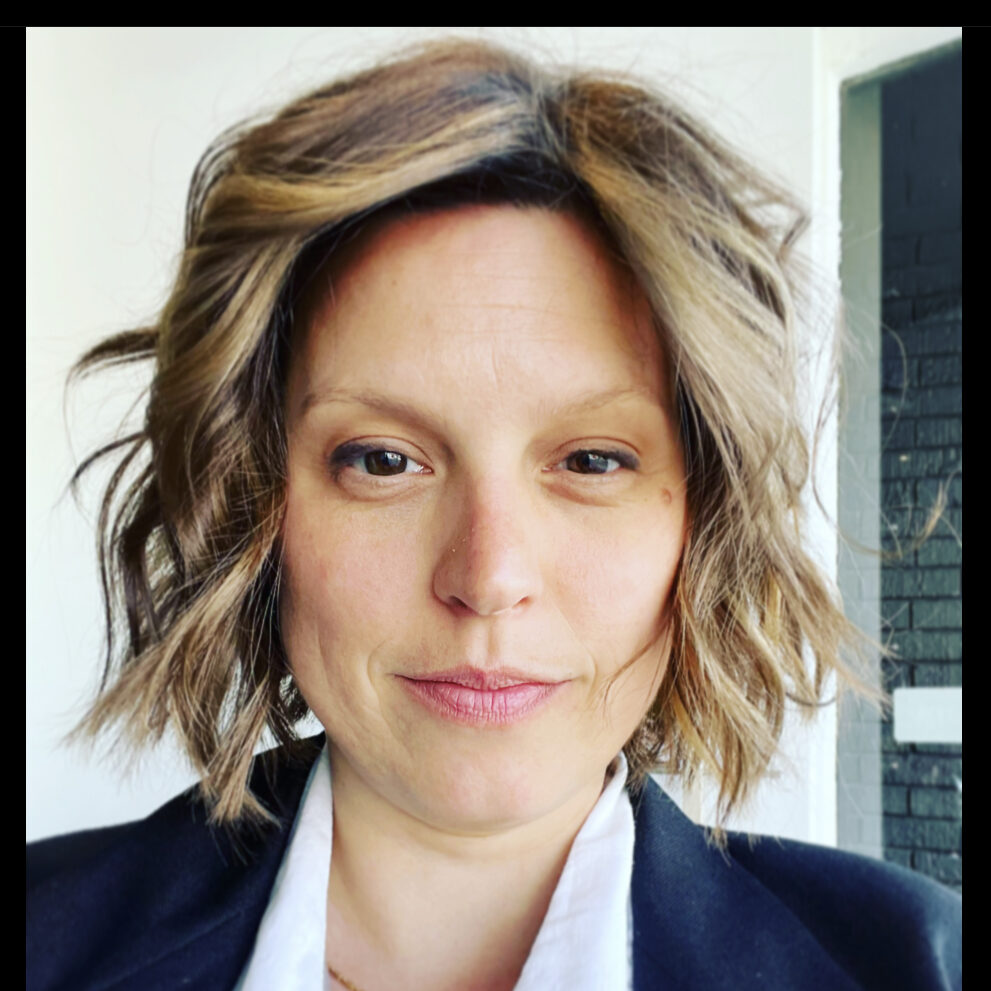 Cassandra Hartblay is Assistant Professor in the Department of Health & Society (UTSC) and graduate faculty in the Department of Anthropology and the Centre for European, Russian & Eurasian Studies. Dr. Hartblay served as the inaugural Director of the Centre for Global Disability Studies at the University of Toronto (founded in 2020). Dr. Hartblay is a cultural and medical anthropologist working at interdisciplinary intersections with queer and feminist studies, disability studies, performance studies, and critical design studies with a regional focus on the Russian-speaking former Soviet Union, and a methodological commitment to engaged, arts-based research. As a QTRL Faculty Fellow, Dr. Hartblay will continue work on a new research project that investigates the social life of the Russian patronymic in post-Soviet Kyrgyzstan in collaboration with queer, feminist and disabled community liaisons in Bishkek, Kyrgyzstan. Extending queer analysis of naming practices as a site of political contestation in combination with new kinship studies, this project investigates complex configurations of ableist heteropatriarchy in the context of a secular Muslim society on the edge of Russian empire. Work on this project in the 2023-2024 academic year will involve transcription and analysis of ethnographic interviews and fieldnotes gathered in summer 2023, and plans for a public-facing art exhibition on the theme of the Russian patronymic in Kyrgyzstan to be mounted in Bishkek in collaboration with local curators and artists. Dr. Hartblay is author of I WAS NEVER ALONE or Oporniki: An Ethnographic Play on Disability in Russia (University of Toronto Press 2020), and her scholarship has appeared in American Ethnologist, Disability Studies Quarterly, and South Atlantic Quarterly, among other publications. Her second book, Global Access Friction, is an ethnographic monograph that examines how cultural mismatches propel the transnational dissemination of accessible design and is in review.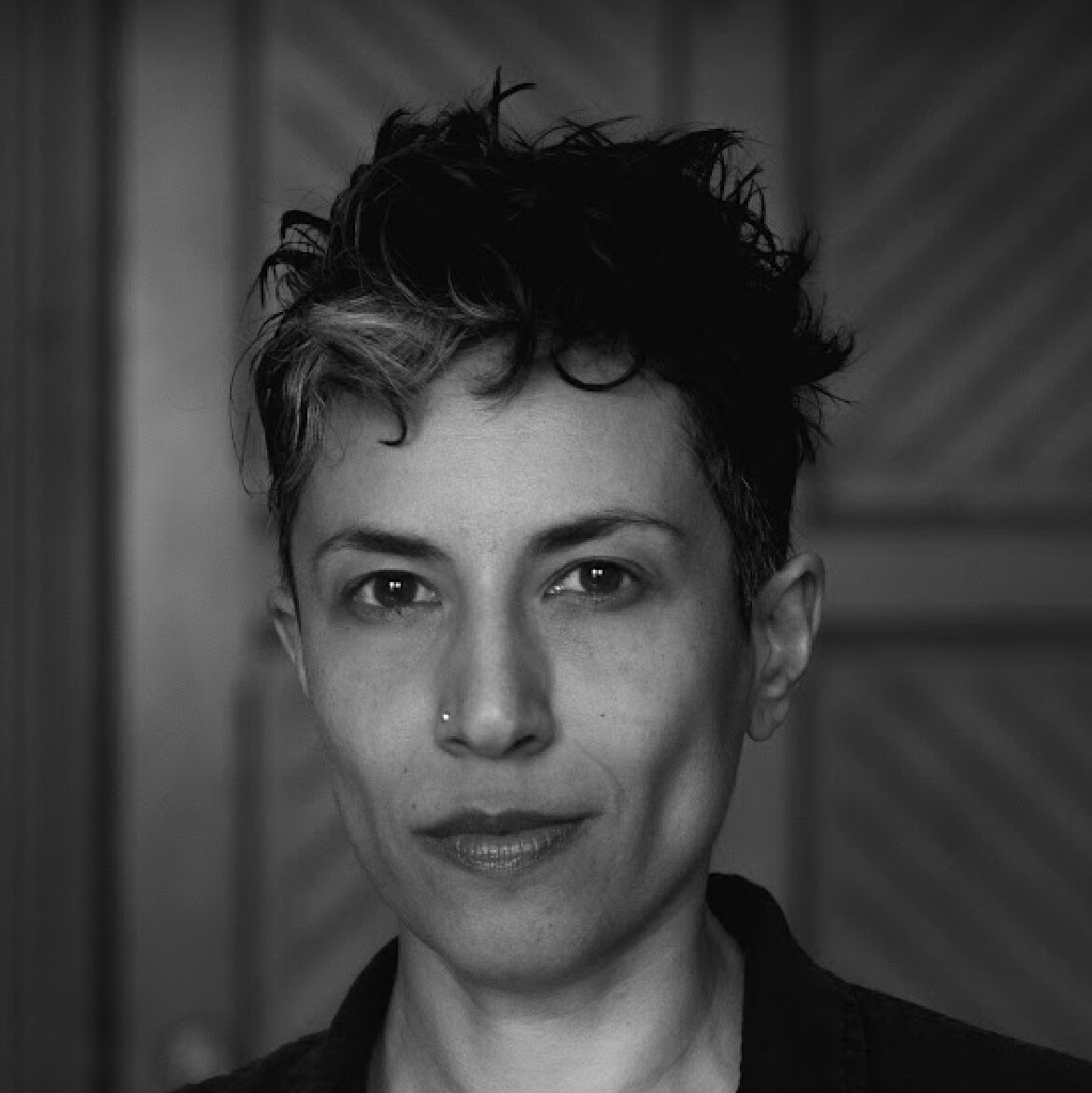 Naisargi N. Dave is Associate Professor of Anthropology. Her research and teaching interests include animal studies, ethics, affect and the senses, queer and feminist theory, imagination and expression, death and violence, and friendship and other intimacies. Davé's most recent book is Indifference: On the Praxis of Interspecies Being (Duke 2023). Based on years of ethnographic fieldwork in India, Davé argues for an interspecies ethic that is premised on indifference, that is, a respect for others in their otherness that allows human and nonhuman animals to flourish in immanent encounters. Indifference, as a queer readiness to live in difference, offers a method of care and practice in everyday life. Davé's first book, Queer Activism in India: A Story in the Anthropology of Ethics (Duke 2012) examines the relationship between queer desires and queer political formations. Queer Activism was awarded the Ruth Benedict Prize by the Association for Queer Anthropology. In her time at the lab, Davé will begin research for her third monograph, Murder: The Social Life of Violent Death in Queer India. The project spans the trials of sodomites and bestialists in the nineteenth century, provocation and honor defenses to justify the killing of gay men, the disappearances of hijras and sex workers, the slow death of people with HIV in Tihar Jail, and the lesbian double suicides across the subcontinent. The project asks what murder—how we talk about it, that is, its social life—tells us about the role of violent intimate spectacle in the manufacturing of social discipline and of the social itself. From another angle, Murder explores the turn in queer cultures towards horror, the gothic, and true crime. How is the social life of murder queer, and how has murder constituted the social life of queerness?
Community Organizer-in-Residence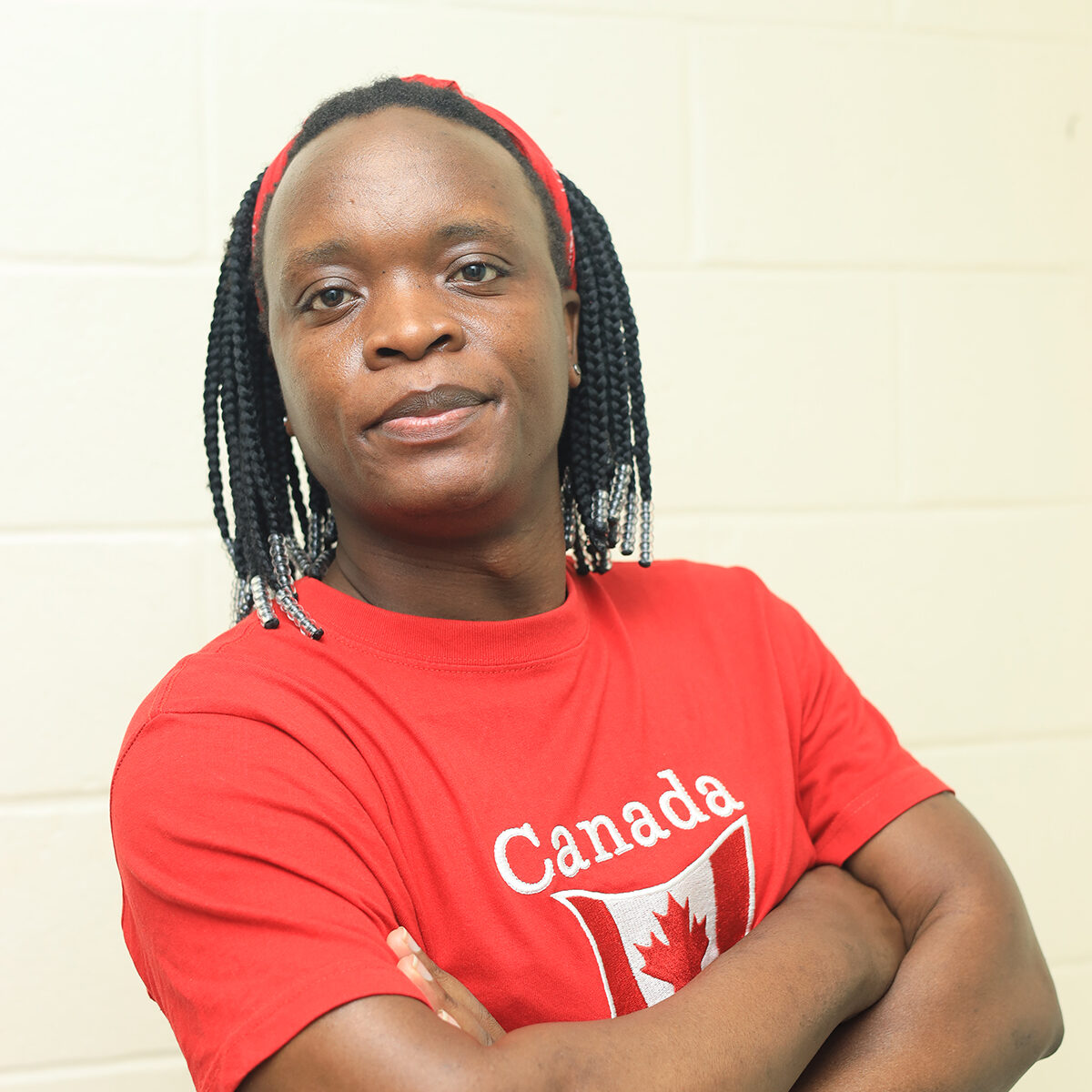 Christopher Nkambwe is a Black Transwoman activist, human rights defender, and community advocate from Uganda. She arrived in Canada in 2019 and began her journey as a refugee claimant in the city of Toronto. After four months in Canada, Nkambwe founded The African Centre for Refugees, an organization that supports vulnerable LGBTIQ refugees from the African Continent. In September 2020, Nkambwe was selected to serve on the Advisory Committee of the Ontario Council for Agencies Serving Immigrants (OCASI) under the Positive Space Initiative that supports the settlement sector to serve LGBTIQ+ newcomers more effectively. Nkambwe was honored with the Steinert and Ferreiro Award in 2020 and the Jack Layton Activism Award from The Institute of Change Leaders in 2021 in recognition of her work to organize for transformative change. Nkambwe also serves as the Board Chairperson of the Royal Rays Initiative, an organization that is devoted to providing free services and resources that build self- sufficiency to LGBTIQ people in Uganda. While in Residence, Nkambwe will work on her ground-breaking project: LGBTIQ+ Peer Educators Academy. This will be a resource hub and training Centre, predominantly led by peers for peers. It will follow the peer-led model to provide a safer, more inclusive, and engaging learning space for emerging LGBTQ+ newcomer and leaders to share their knowledge and expertise, sharpen their skills, learn more about anti-racist and anti-oppressive frameworks as they relate to the LGBTIQ+ newcomer experience in Canada. Nkambwe also hopes to provide training for mainstream social service agencies who may like to start new programs for LGBTIQ+ newcomers but still need the essential knowledge required for working with them.
Graduate Research Assistants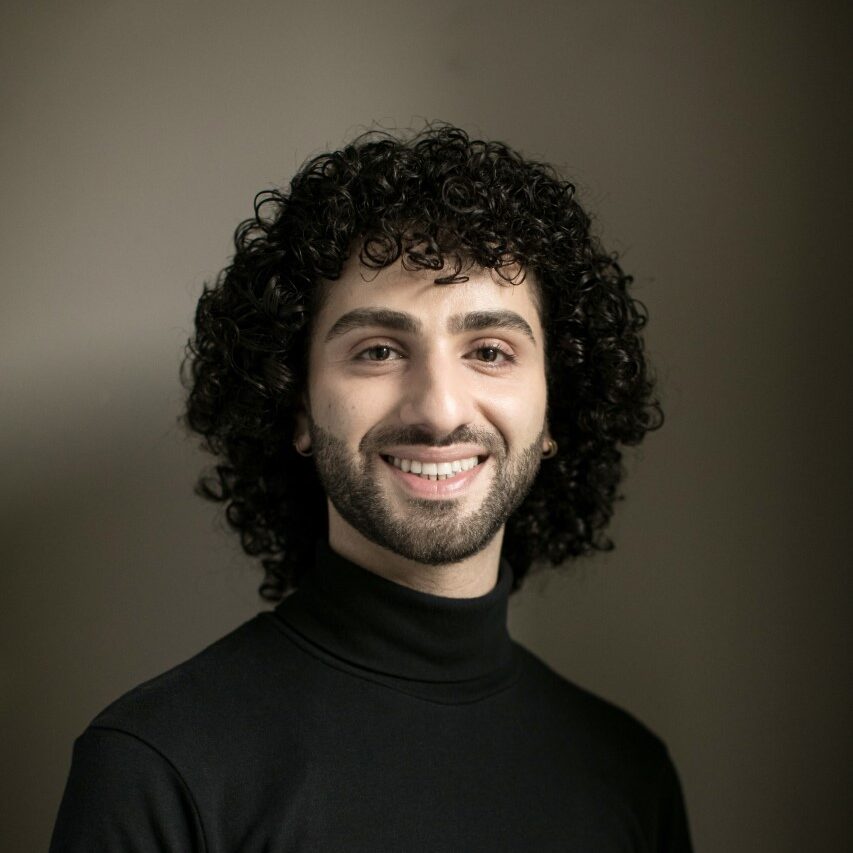 Jad Sinno, is a PhD Candidate at Dalla Lana School of Public Health in the Social and Behavioral Health Sciences Program and Sexual Diversity Studies. Their dissertation project, "A Reparative Analysis of Dating App Use and Wellbeing Among Queer Adults in Canada: A mixed methods study," examines how online dating apps, such as Grindr, have considerably changed the way that queer people interact with and relate to one another. This study takes an activist-oriented approach and seeks to understand the conditions that lead to both positive and negative outcomes with dating app use among queer people. The findings of this study will inform the development of interventions, supports, and resources to reduce mental health challenges among queer adults. Specifically, the findings will hope to inform strategies for queer adults to use dating apps in ways that promote positive mental health and healthy connections with others.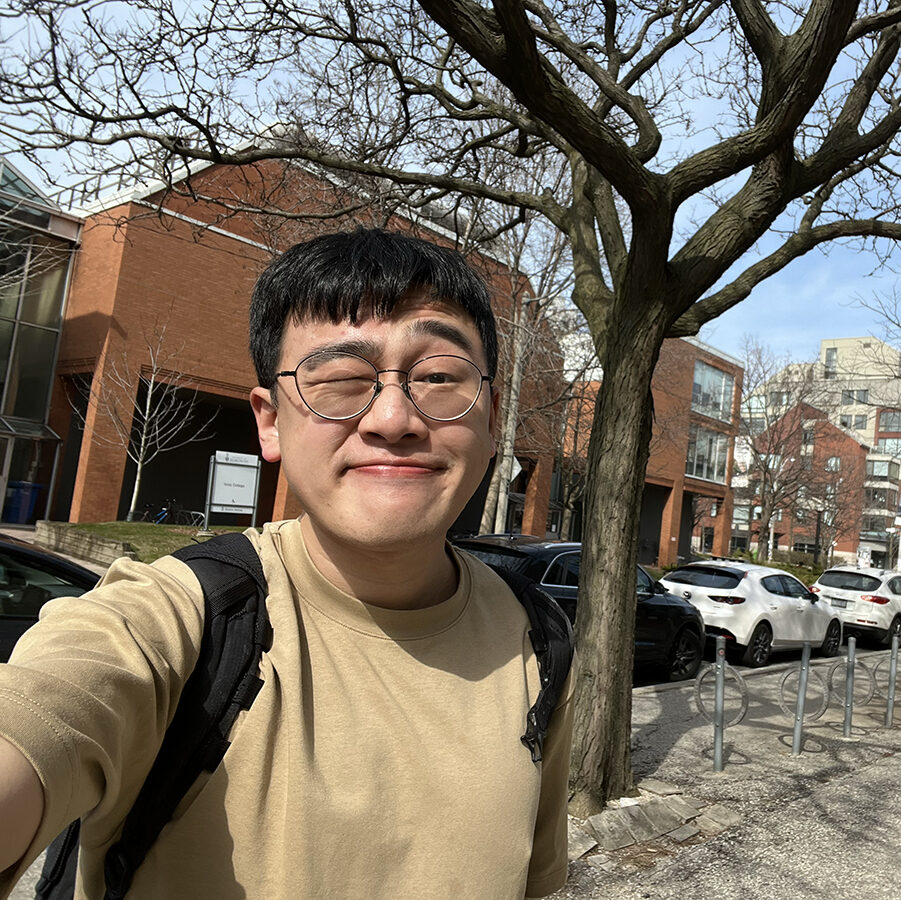 Ho Lam (Roland) Cheng, is a PhD Candidate in Geography and Planning and Sexual Diversity Studies. His dissertation Project, "Queer(ing) Civic Engagement: Socio-spatial Tactics of Hong Kong Tongzhi," examines how the lives of queer and gender-non-conforming people are affected by the changing political climate in Hong Kong and explores the alternative pathways they attempt to develop to sustain the tongzhi movement in the global city.
Graduate Dissertation Completion Award Recipients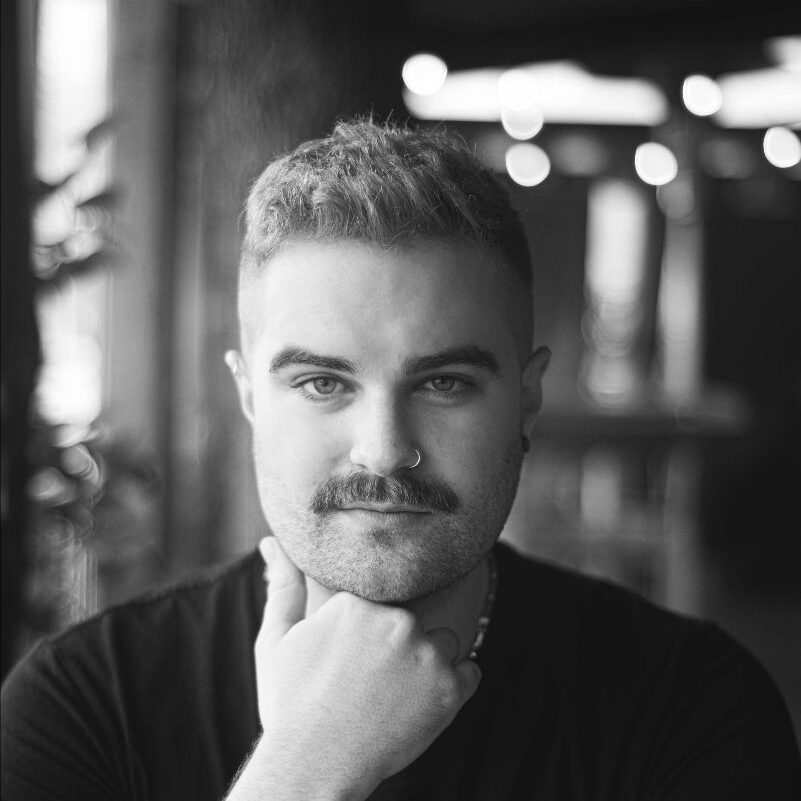 Elliot Tilleczek, PhD Candidate Sociocultural Anthropology and Sexual Diversity Studies. Dissertation project: "Engaging Influential Politics: Queer Invention and Affective Activism on Social Media"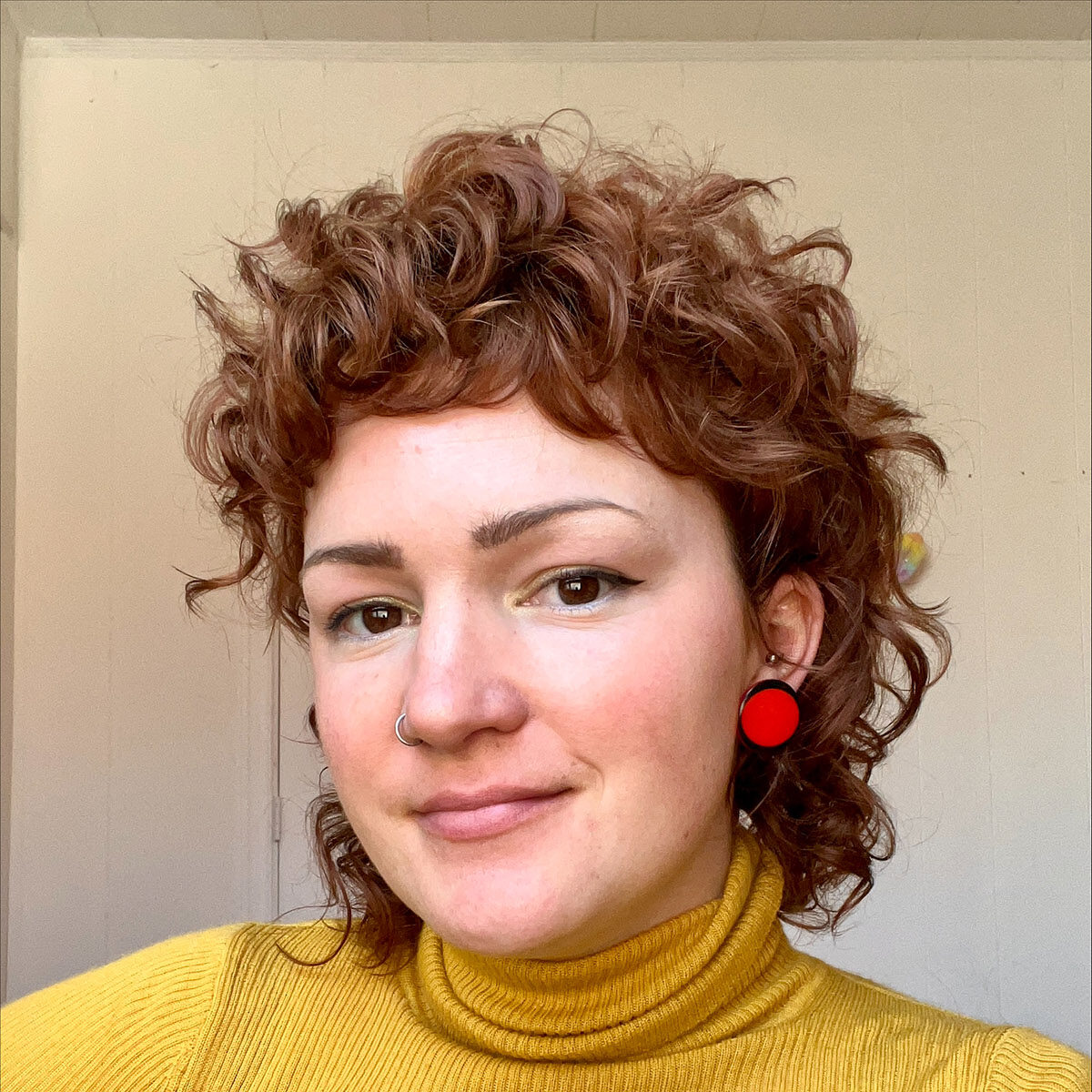 Hannah Quinn, PhD Candidate, Sociocultural Anthropology and Sexual Diversity Studies.
Dissertation project: "Cripping Consent: Exploring Sexual Regulation, Sexual Access, and Ethics with Cognitively Disabled Adults in Québec"
Undergraduate Research Assistants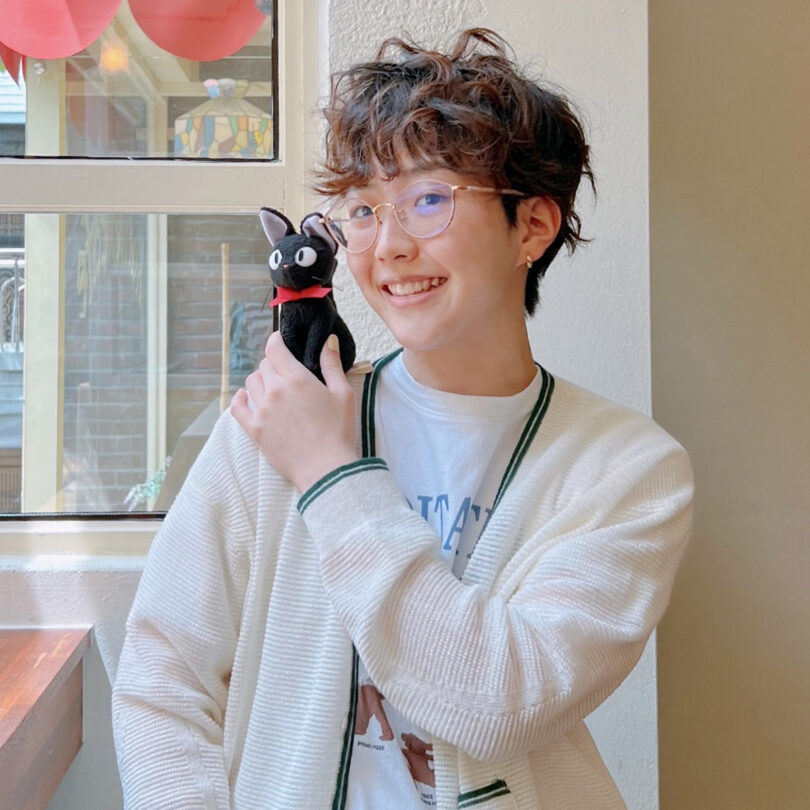 Jae Kim, Sexual Diversity Studies, Book and Media Studies, English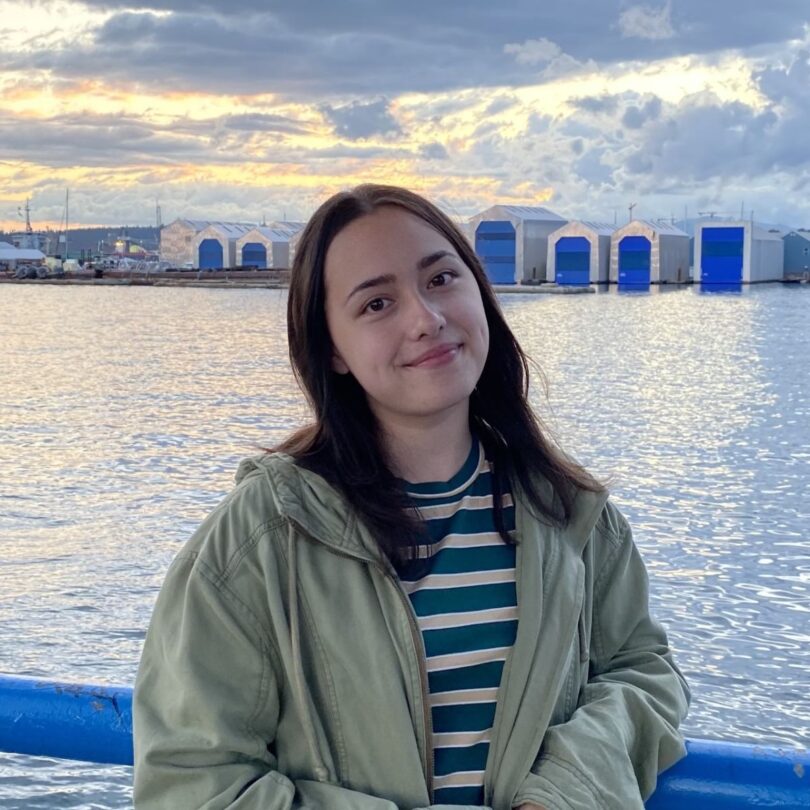 Mia Jakobsen, Sexual Diversity Studies, Book and Media Studies, Digital Humanities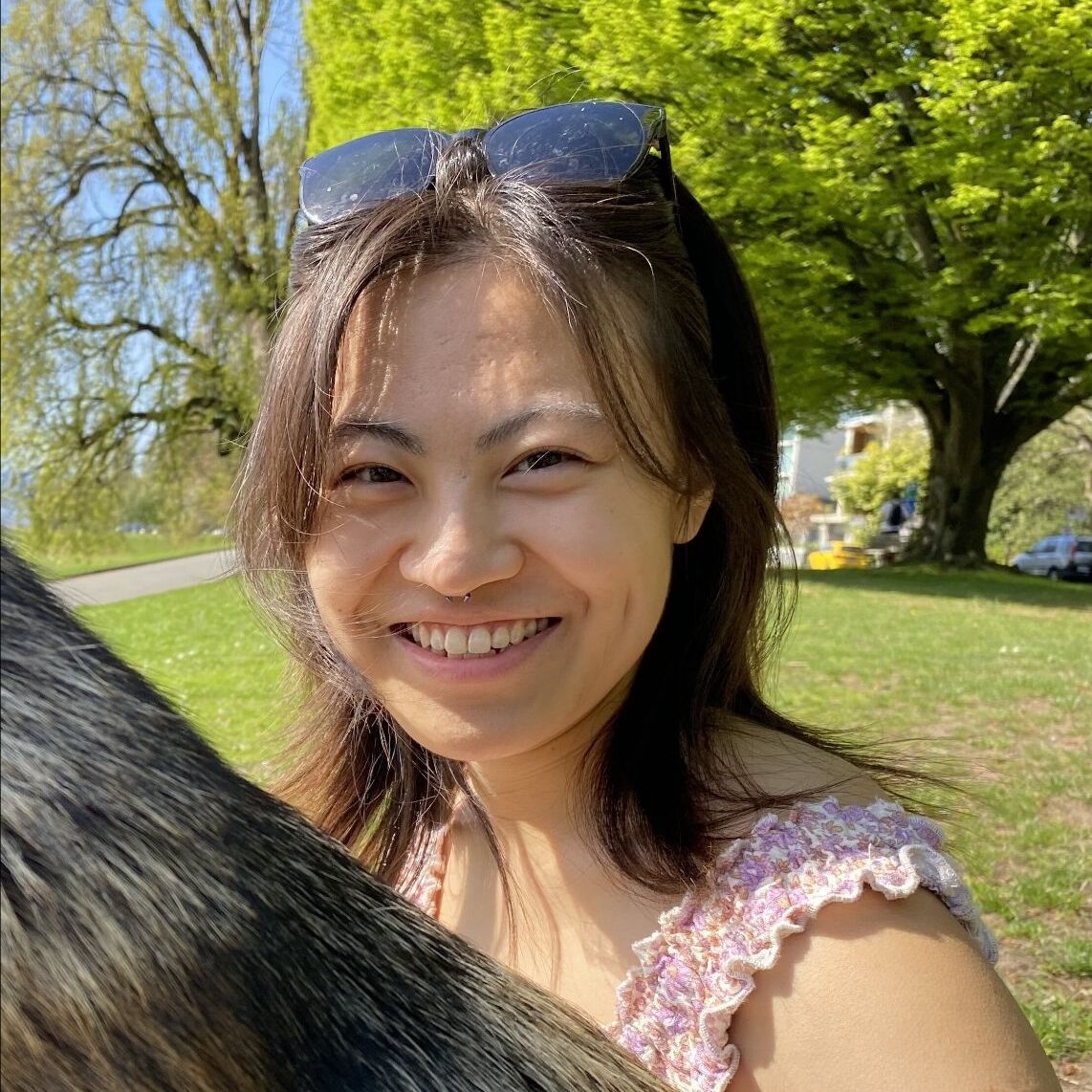 Xu Xu, Sexual Diversity Studies Specialist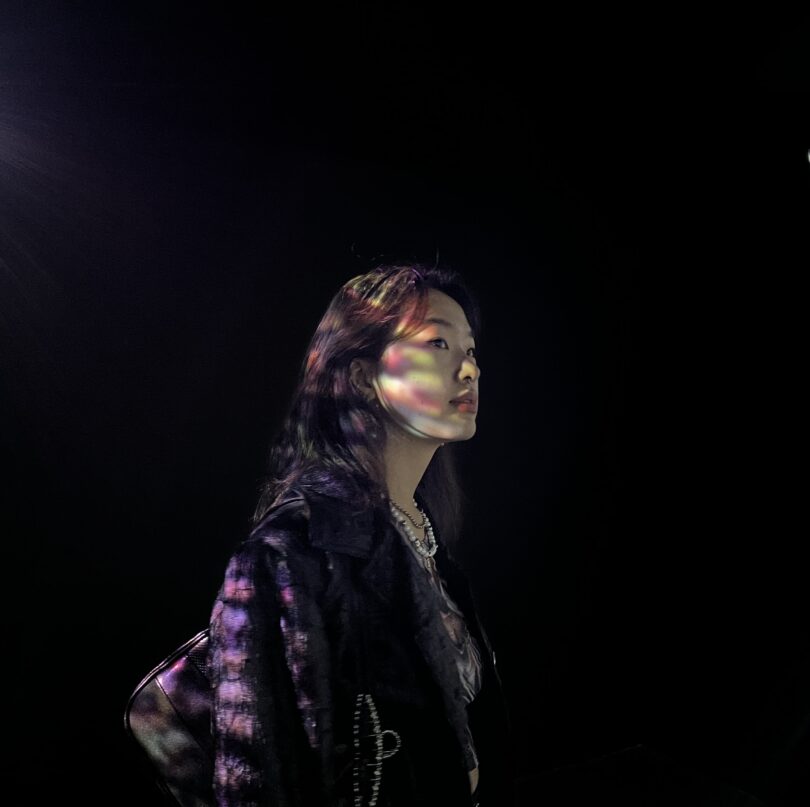 Sunnie Hu, Sexual Diversity Studies and Health Studies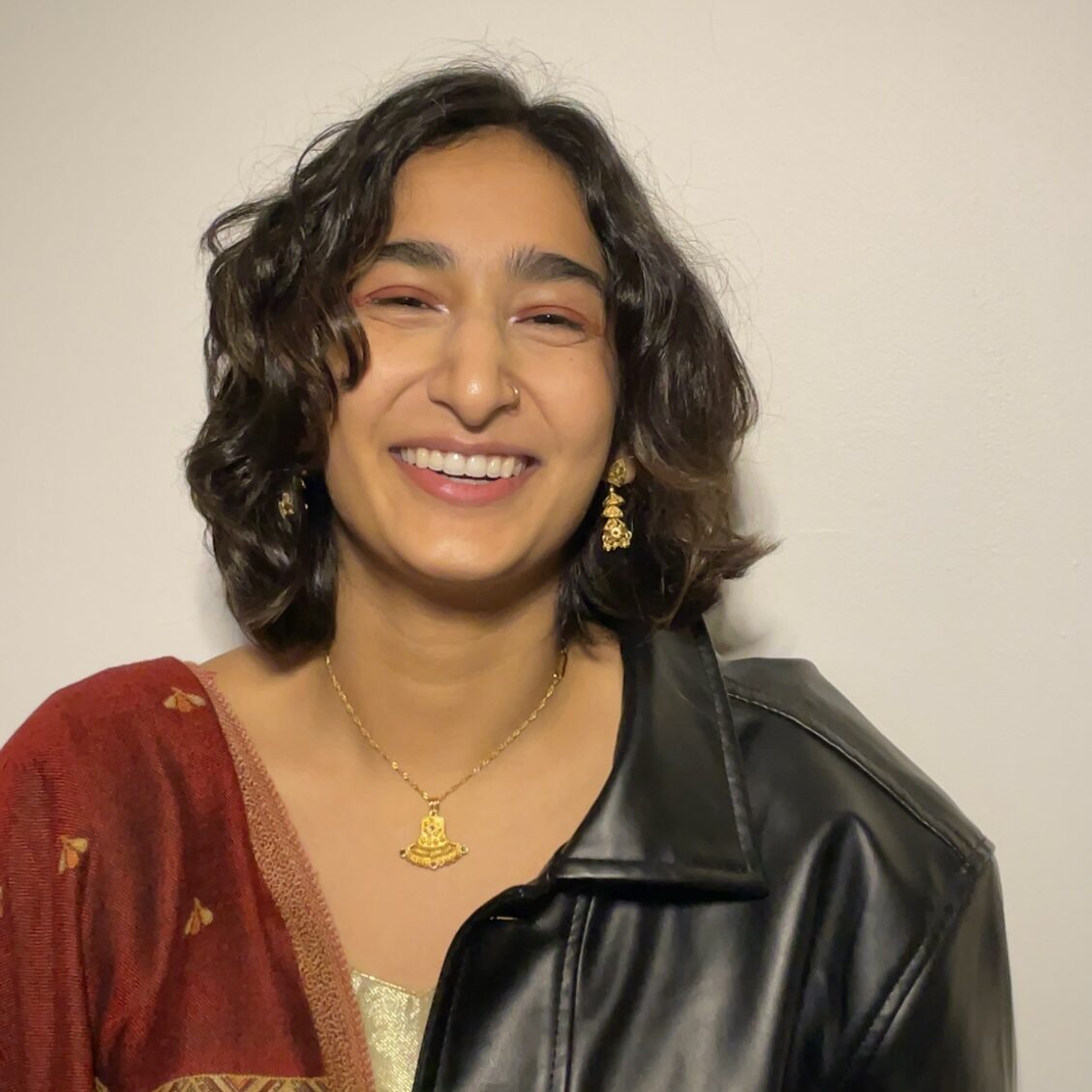 Laila Vahed, Sexual Diversity Studies, History, Diaspora and Transnational Studies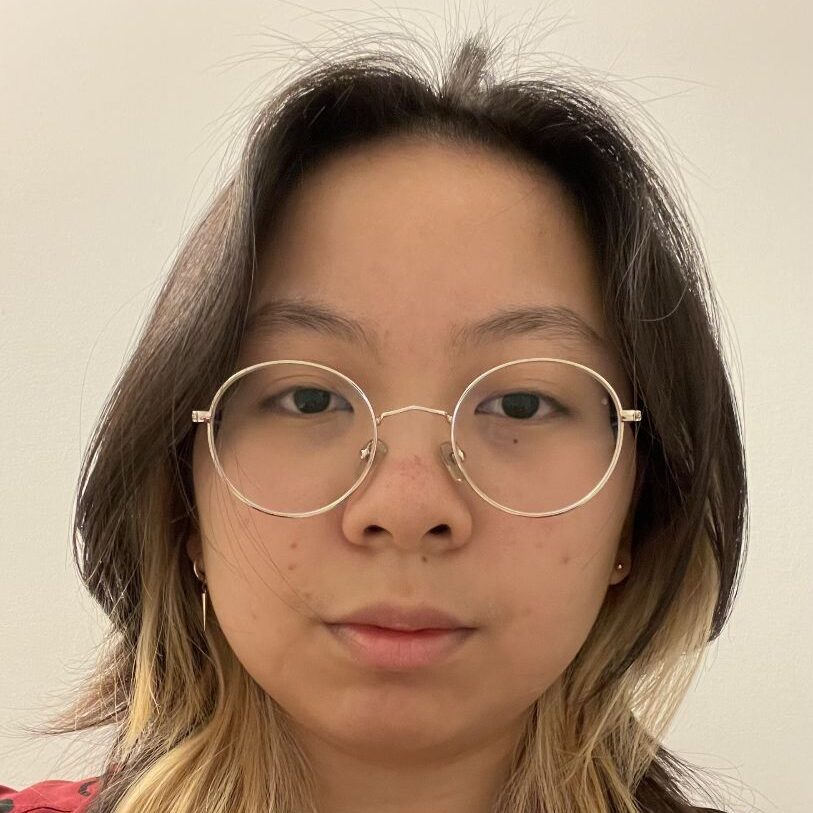 Janice Hu, Sexual Diversity Studies, History, East-Asian Studies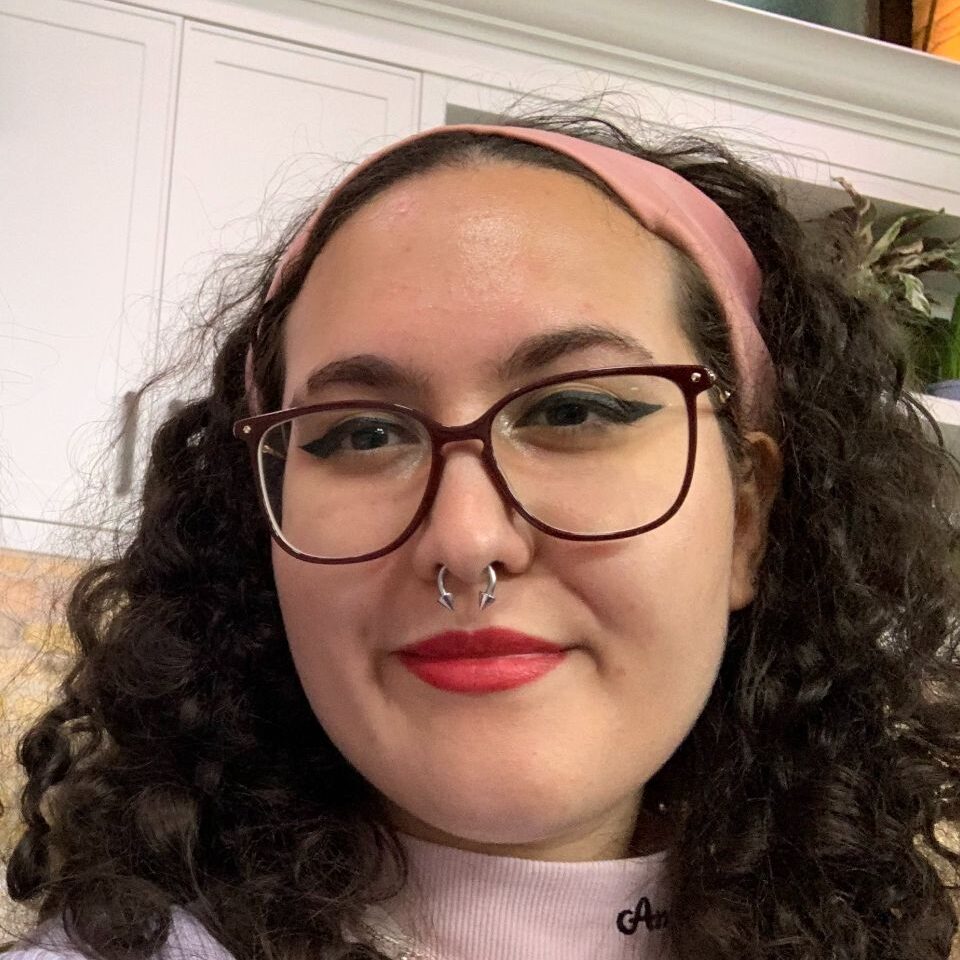 Olivia Rego, Sexual Diversity Studies and Women & Gender Studies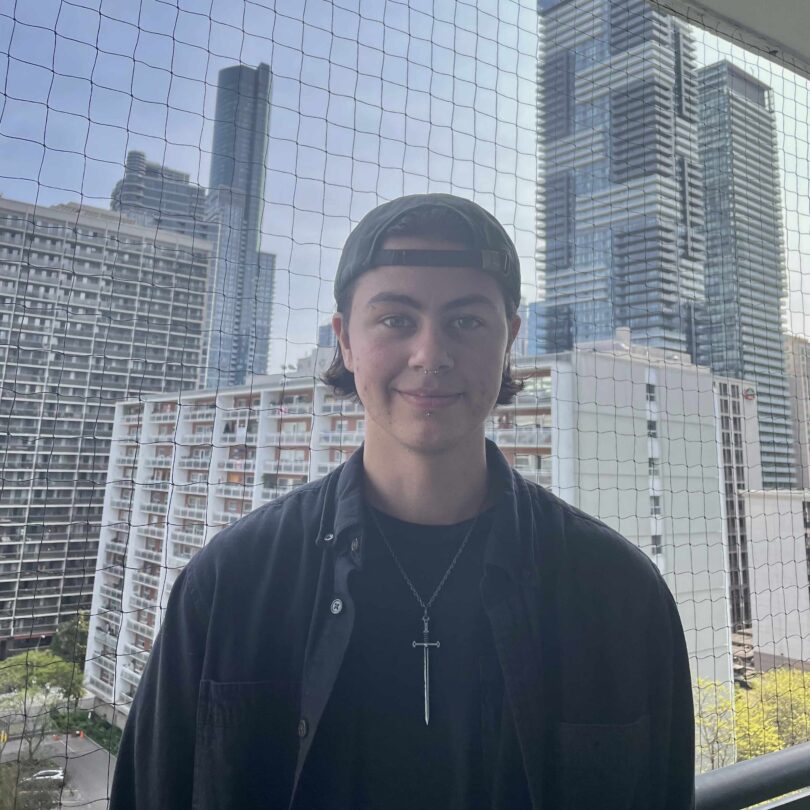 Ollie Dimijian, Human Biology, Immunology, Sexual Diversity Studies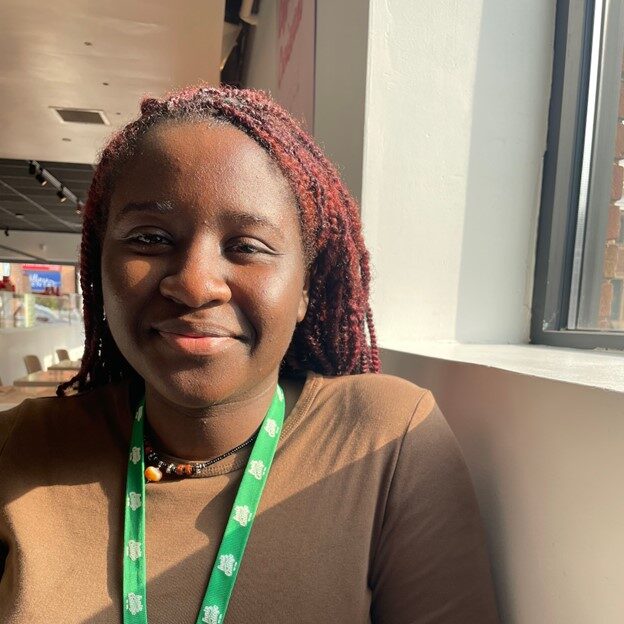 Osarumen Ekhator, Sexual Diversity Studies, Global Health, Immunology
Emerging Project Fellowships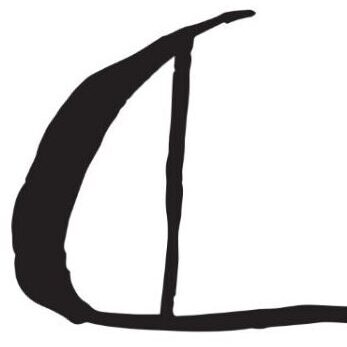 End of the Line Press: a publisher of poetry, prose, and visual art monographs by trans, non-binary, and two-spirit artists
Primary Investigators: Hugh O'Neill, PhD Candidate, Centre for Comparative Literature
Sarah Dowling, Assistant Professor, Centre for Comparative Literature
Rebecca Comay, Professor, Centre for Comparative Literature and Department of Philosophy
The first of its kind, End of the Line Press is an independent publisher of prose, poetry, and visual arts monographs with a focus on support for emerging trans, non-binary, and Two-Spirit creators. As the organization grows in the coming years, the press will form a worker cooperative constituted by its authors, editors, designers, and artists. The primary goal is to enable and to uplift emerging authors and artists by offering editorial assistance tailored to their projects and promotional backing to advance their work and build their audiences. Established artists will provide guidance for each author to be published, thereby ensuring that they have a network of encouraging readers and designers with which to work in collaboration. Trans literature, as a nascent tradition, is making space for itself in universities and on library shelves. End of the Line Press aims to be a part of this growth and to shift the power of representation, especially in gender expression and identity, from media industries writ large to the very artists who do the creative labour yet lack institutional access and support. End of the Line Press will welcome prose of all genres, such as Young Adult novels, essay collections, memoirs, cookbooks, and short story collections.
Exploring Pedagogies of Abolition in Black Trans Communities Across Canada
Principle Investigator: Qui Alexander, Assistant Professor, CTL, OISE
Graduate Research Assistant: AJ Bedward, PhD Student, SJE, OISE

This study explores the phenomenon pedagogies of abolition in the lived experiences of Black trans people. Pedagogies of abolition is the process of teaching and learning as an abolitionist praxis (Alexander, 2022). Using post-intentional phenomenology (Vagle, 2018) as a praxis centered methodology, this study explores how pedagogies of abolition manifests in the everyday lives of Black trans folks in Canada. Understanding the specific cultural, socio-political, economical and historical contexts of Canada in relation to the carceral state, this study builds upon previous research based in the United States. By understanding how pedagogies of abolition manifests within Canadian contexts, this study will enact a comparative analysis between US and Canadian abolitionist movements in an effort to build solidarity between Black trans communities in the Americas, and larger abolitionist projects worldwide. Researching the pedagogical nature of Black trans life in Canada, this study hopes to contribute to the emerging fields of abolitionist scholar-activism, Black transgender studies and global anti-carceral movements.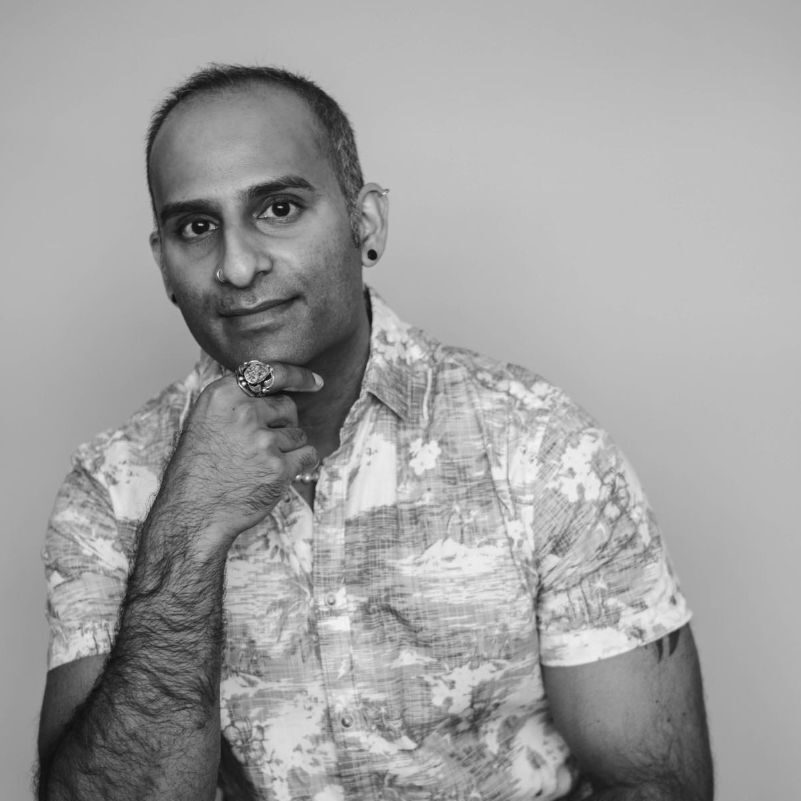 The Pleasure Project
Primary Investigators:
Jordache A. Ellapen, Assistant Professor and Program Director of WGSS, Department of Historical Studies, UTM and WGSI
Ferdinand Lopez, Ph.D. candidate in the Women and Gender Studies Institute
M. Nicole Horsley, Assistant Professor of African Diaspora Studies
Cornel Grey, Assistant Professor in the Department of Gender, Sexuality and Women's Studies at Western University
Elliott Tilleczek, Ph.D. candidate in the Department of Anthropology and Sexual Diversity Studies.
The Pleasure Project is organized around a key set of questions: How do LGBTIQ2S+ and QTBIPOC understood pleasure in the afterlives of settler colonialism, slavery, and apartheid? How is pleasure used to resist and critique but also to create social worlds that evade surveillance in the face of LGBTIQ2S+ and QTBIPOC structural violence? What is at stake when an analytic of pleasure interrogates complexities of racialized sexual subjectivities? What significance does pleasure hold for expanded understandings of freedom and politics? The Pleasure Project explores the ways in which scholars, artists, and sex workers, for instance, utilize pleasure as method and praxis, re-directing us to the messiness of the body and the sensorial regimes. We are interested in examining how an analytic of pleasure can expand and disrupt the boundaries of queerness and queer theory by moving us beyond binary frameworks. In this project, we will not only examine pleasure as a politic, a method, a praxis, or a component of 'self-care,' we will explore the embodied, somatic, messy and fleshy sexual practices that people engage in to access pleasure. We are interested in the relationships between pleasure and the materiality of the body and our lived experiences. The Pleasure Project argues that pleasure, erotics, sex, and joy must be central to any form of social justice work as we collectively imagine new social worlds as an urgent political project.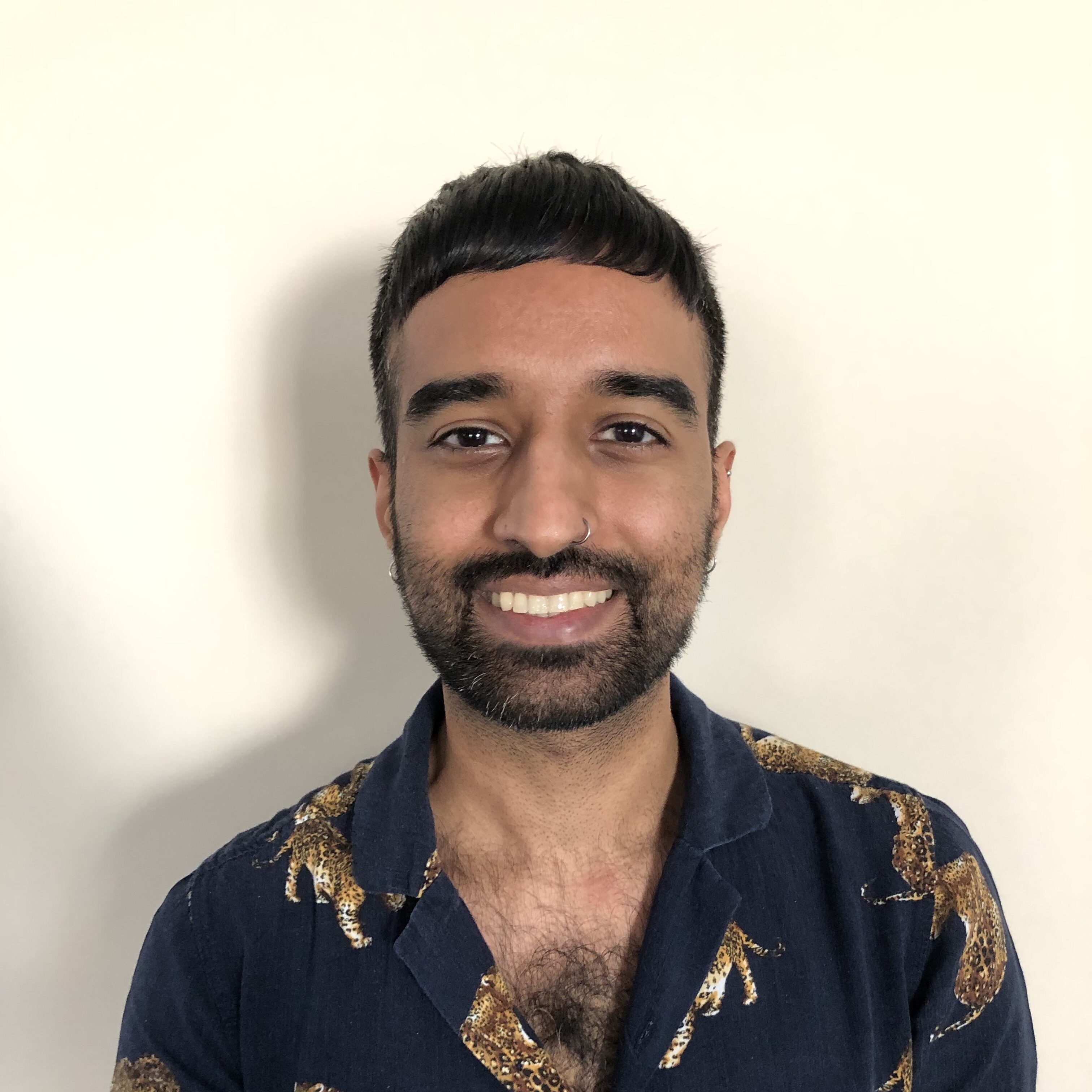 Queer South Asian Men and Sexual Health Services

Primary Investigators:
Joshun Dulai, PhD Student, Division of Social and Behavioural Health Sciences, Dalla Lana School of Public Health, UofT
Amaya Perez-Brumer, Assistant Professor, Division of Social and Behavioural Health Sciences, Dalla Lana School of Public Health, UofT
Daniel Grace, Associate Professor, Division of Social and Behavioural Health Sciences, Dalla Lana School of Public Health, UofT
Affiliated Researcher, Community-Based Research Centre

Co-investigators:
Ananya Banerjee, Assistant Professor, Division of Social and Behavioural Health Sciences, Dalla Lana School of Public Health, Darrell H. S. Tan, Clinician-Scientist, Division of Infectious Diseases,
Praney Anand, Executive Director, Alliance for South Asian AIDS Prevention, Registered Psychotherapist
Nathan Lachowsky, Associate Professor, School of Public Health and Social Policy, University of Victoria
Ben Klassen, Sex Now Research Manager, Community-Based Research Centre

This is an intersectional, community-engaged study that examines how intersecting oppressions are associated with and experienced when accessing sexually transmitted and blood-borne infection (STBBI) prevention services (such as testing) among South Asian gay, bisexual, and other queer men (GBQM) living in Canada. Working with community organizations serving South Asian GBQM, who will assist with data access, participant recruitment, and knowledge translation, the study aims to: 1) Quantitatively examine the association between discrimination and recent STI testing in a Canadian sample of South Asian GBQM; 2) Qualitatively explore how experiences of intersecting oppressions affect access to STBBI prevention services among South Asian GBQM in the Greater Toronto Area (GTA); and 3) Triangulate these findings to determine how access to STBBI prevention services can be improved for this diverse population. We hope to illuminate barriers that South Asian GBQM experience when accessing STBBI prevention services, providing opportunities for improvement by creating anti-oppressive services, programming, and policies, thereby improving the sexual well-being of this population over time.