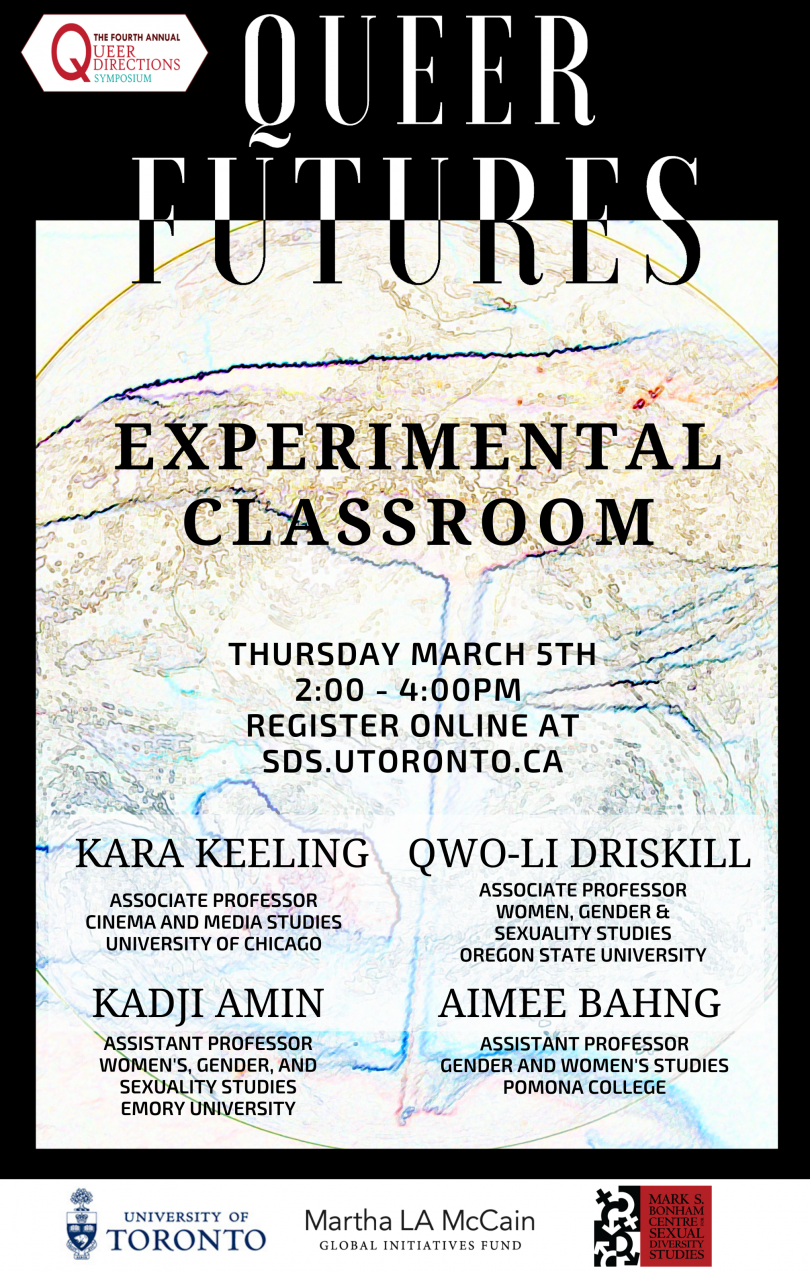 We invite all graduate students across the disciplines to apply to participate in an "experimental classroom" as part of the Bonham Centre's annual Queer Directions event. Each year, Queer Directions features innovative developments in queer studies, focusing on emerging and vital themes and critiques. This year's topic is Queer Futures; the professors leading the classroom are:
Kara Keeling – Associate Professor, Cinema and Media Studies, University of Chicago
Qwo-Li Driskill – Associate Professor, Women, Gender & Sexuality Studies, Oregon State University
Kadji Amin – Assistant Professor, Women's Gender, and Sexuality Studies, Emory University
Aimee Bahng – Assistant Professor, Gender and Women's Studies, Pomona College.
This is an opportunity to discuss ideas and share work with some of the most important artists, activists, and scholars in the fields of trans studies, intersectional queer theory and performance, gender studies, transnationalism and diaspora, and critical race theory.
The classroom will be held on March 5th, from 2pm-4pm, with location TBA.
Applications open on January 30th and close on February 24th. Applicants can expect to hear back by February 27th.  To apply, please fill out the form below.
Sorry. This form is no longer available.