Ido Katri and Professor Brenda Cossman in the UC Magazine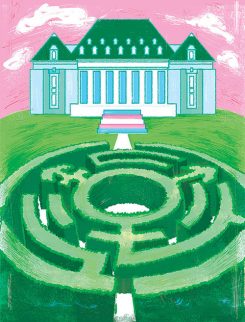 Ido Katri, a PhD student in the Faculty of Law and the SDS collaborative specialization, writes with Bonham Centre Director Brenda Cossman on the evolution of trans rights in Canada and abroad in the latest edition of the UC Magazine.
"Trans movements, nationally and globally, have worked tirelessly to ensure the law's protection includes gender variance. In 2002 the Northwest Territories were the first government in the Canada to explicitly prohibit discrimination against trans people by including gender identity in their Human Rights Code. A decade later, in 2012, Manitoba added gender identity to their human rights legislation. In that same year, Ontario and Nova Scotia added both gender identity and gender expression to their human rights laws. Prince Edward Island as well as Newfoundland and Labrador followed suit in 2013. In 2014 Saskatchewan made provisions for gender identity, and in 2015 Alberta joined the club, adding both gender identity and expression to their Human Rights Code."
http://www.uc.utoronto.ca/magazine/transformation-evolution-trans-rights-canada-and-abroad
Illustration by Alexander Barattin.