Community Leaders-in-Residence
The Bonham Centre for Sexual Diversity Studies is pleased to announce the establishment of the Community Leadership Residency Program as part of the inauguration of the Queer and Trans Research Lab (QTRL) in the fall of 2021. In its inaugural year, the program will provide two year-long residencies to community leaders and activists working on social and political problems affecting LGBTQ2S+ and BIPOC lives and communities.  The residents will work on a project of their choice that addresses social inequality in LGBTQ2S+ QTBIPOC communities. Applicants are also asked to participate in a variety of events, such as presentations, class visits, workshops, panels, and Centre meetings and are expected to be active members of the lab.
This year's Community Leader in Residence is Christopher Nkambwe. Learn more about her below: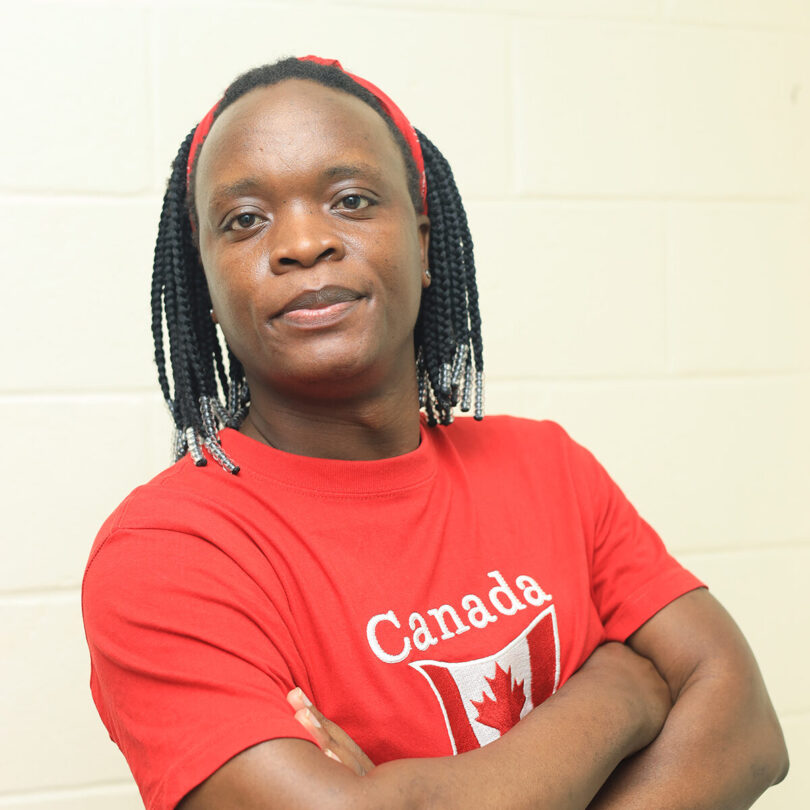 Christopher Nkambwe is a Black Transwoman activist, human rights defender, and community advocate from Uganda.  She arrived in Canada in 2019 and began her journey as a refugee claimant in the city of Toronto. After four months in Canada, Nkambwe founded The African Centre for Refugees, an organization that supports vulnerable LGBTIQ refugees from the African Continent. In September 2020, Nkambwe was selected to serve on the Advisory Committee of the Ontario Council for Agencies Serving Immigrants (OCASI) under the Positive Space Initiative that supports the settlement sector to serve LGBTIQ+ newcomers more effectively. Nkambwe was honored with the Steinert and Ferreiro Award in 2020 and the Jack Layton Activism Award from The Institute of Change Leaders in 2021 in recognition of her work to organize for transformative change. Nkambwe also serves as the Board Chairperson of the Royal Rays Initiative, an organization that is devoted to providing free services and resources that build self- sufficiency to LGBTIQ people in Uganda. While in Residence, Nkambwe will work on her ground-breaking project: LGBTIQ+ Peer Educators Academy. This will be a resource hub and training Centre, predominantly led by peers for peers. It will follow the peer-led model to provide a safer, more inclusive, and engaging learning space for emerging LGBTQ+ newcomer and leaders to share their knowledge and expertise, sharpen their skills, learn more about anti-racist and anti-oppressive frameworks as they relate to the LGBTIQ+ newcomer experience in Canada. Nkambwe also hopes to provide training for mainstream social service agencies who may like to start new programs for LGBTIQ+ newcomers but still need the essential knowledge required for working with them.
2022-23:
Alphonso King Jr. (AKA Jade Elektra or DJ Relentless)
Ellie Ade Kur
2021-22: