We, at The Bonham Centre for Sexual Diversity Studies at the University of Toronto, are thrilled to announce the commencement of a new program for an artist-in-residence beginning in September. The Centre residency was founded to support an artist whose work centres on LGBTQ2S+ and QTBIPOC lives, communities, histories, and cultures. The residency will culminate in an exhibition of the resident's work-in-progress.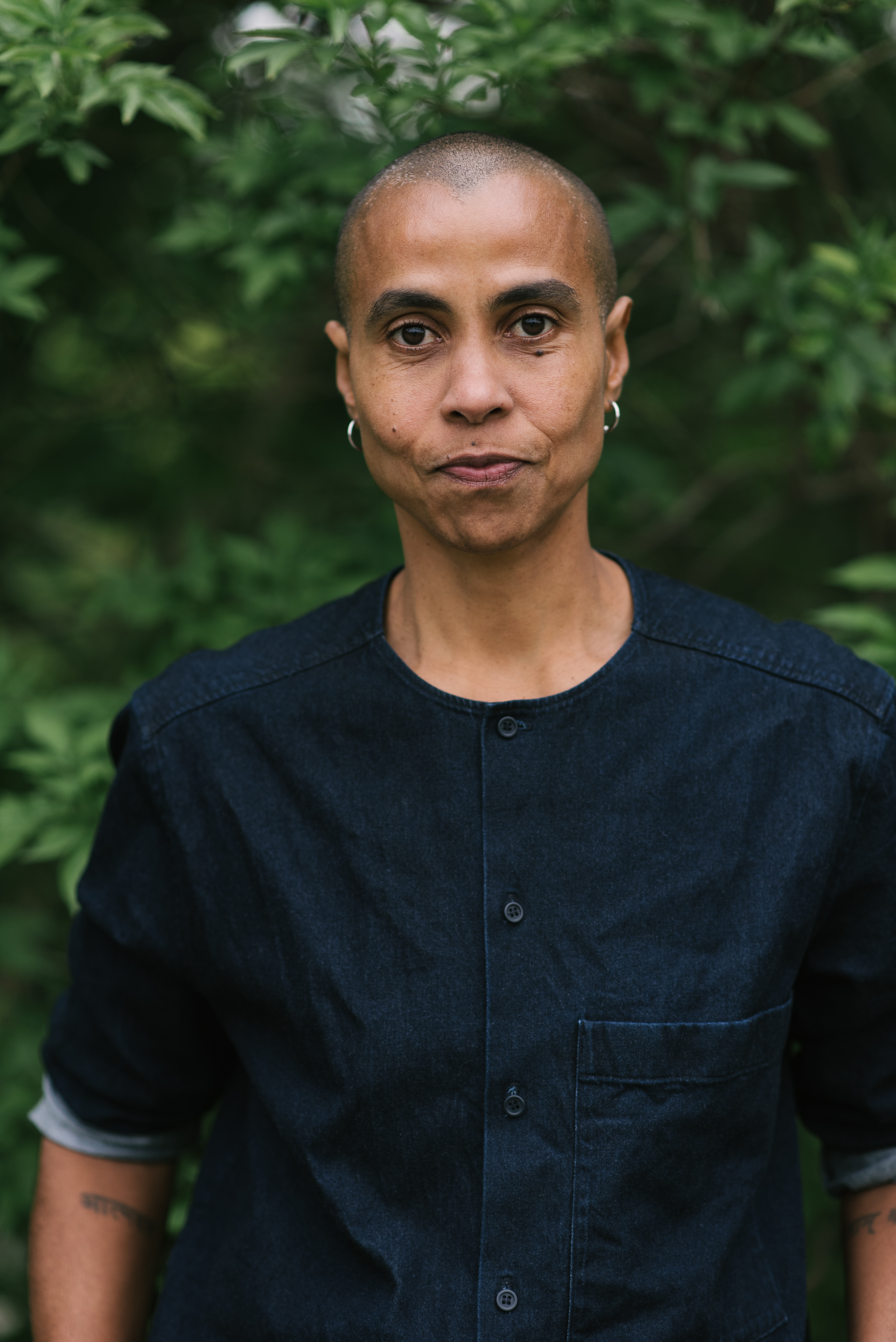 Photo credit: Jessica Laforet
We are even more thrilled to announce that the inaugural 2020-21 residency has been awarded to Michèle Pearson Clarke. Clarke is a Trinidad-born artist, writer and educator working in photography, film, video and installation. Using archival, performative and process oriented strategies, her work explores the personal and political possibilities afforded by considering experiences of emotions related to longing and loss. Her work has been included in exhibitions and screenings at Le Musée des beaux-arts de Montréal; the Art Gallery of Nova Scotia; the Royal Ontario Museum; LagosPhoto Festival; Museum of Contemporary Art Chicago; Maryland Institute College of Art; ltd los angeles; and Ryerson Image Centre and Gallery 44 Centre for Contemporary Art, Toronto. Based in Toronto, she holds an MSW from the University of Toronto, and she received her MFA from Ryerson University in 2015, when she was awarded both the Ryerson University Board of Governors Leadership Award and Medal and the Ryerson Gold Medal for the Faculty of Communication + Design. From 2016-2017, Clarke was artist-in-residence at Gallery 44, and she was the EDA Artist-in-Residence in the Department of Arts, Culture and Media at the University of Toronto Scarborough for the 2018 winter semester. Clarke's writing has been published in Canadian Art, Transition Magazine, Momus, and The Toronto Star and in 2018, she was a speaker at the eighth TEDxPortofSpain. Most recently, Clarke has been awarded the Toronto Friends of the Visual Arts 2019 Finalist Artist Prize, and she was appointed as Fellow at the University of Toronto's Bonham Centre for Sexual Diversity Studies. She is currently a sessional lecturer in the Documentary Media Studies program at Ryerson University, and the Photo Laureate for the City of Toronto (2019-2022).
You can find Clarke's website here.
Michèle is available to students, faculty, and SDS community for online chats, conversations, and class visits.
Email: michele.clarke@utoronto.ca
Residency Research: https://www.michelepearsonclarke.com/bonham-residency
Office Hours: Tuesdays, 1:00-4:00pm – Please book ahead of time through email.
Instagram: @mpclarke / @tophotolaureate