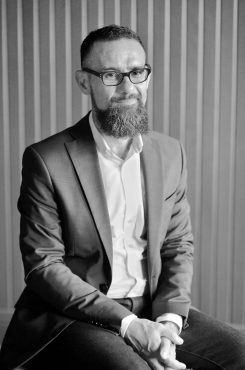 In 2001, David Vella joined the Toronto International Film Festival as Director, Major Gifts and was appointed to his current position as Director, Board and Executive Relations in January 2006.  In his current role, David manages the TIFF Board of Directors and serves as their Secretary while also managing the offices of the organization's CEO, COO and CFO.  From 2006 to 2010, David worked with TIFF's Building and Design Committee, architects, consultants and senior TIFF management on the construction of TIFF Bell Lightbox, the new home for TIFF that opened in September 2010.
David has worked with the not-for-profit community for over 20 years.  Prior to TIFF, David worked at the University of Toronto as the Senior Development Officer for three of the University's colleges – Innis, New and Woodsworth – during their successful Great Minds fundraising campaign.  Before UofT, David experienced various roles with the Juvenile Diabetes Foundation starting at the Toronto office in 1991 and finishing his time at JDF with the National Office as a corporate fundraiser in 1997.
David currently chairs the Board of Jayu, a Toronto based group that uses art to share human rights stories. He currently sits on the boards of the Canadian Sports Film Festival and Kuenzi Foundation, as well as the Advisory Board of the Bonham Centre for Sexual Diversity Studies at the University of Toronto. Previous board roles include Inside Out, an LGBT group who annually host the Inside Out Film Festival in both Toronto and Ottawa (former Board chair and currently on the Finance Committee) and Volcano Theatre Company.  David has also served on jury for The Tiernan MacBride Award for Best Short Drama at the Galway Film Fleadh (Festival) in 2013 and twice on juries for the CampusPerks Community Achievement Awards for Canadian secondary students in 2012 and 2013.