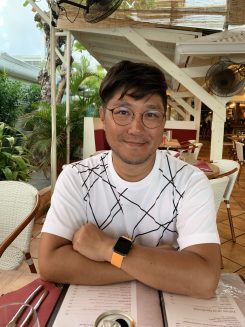 Dai Kojima is an Assistant Professor, Teaching Stream, in Sexual Diversity Studies and University College, and currently serves as the Undergraduate Director for the Bonham Centre. Dai teaches courses SDS199: Sexuality at the Intersections, SDS382: Introduction to Queer of Colour Critique and SDS490: Engaging Our Communities. Dai's current research, Wabi-Sabi Diaspora, examines the queer practices of endurance, labour and affective politics in Japanese diaporas in Canada. His latest publications appear in TOPIA: Canadian Journal of Cultural Studies (lead co-editor for the "Queer/Asian/Canadian" special section, 2017), Anthropologica: The Journal of Canadian Anthropology Society, and The Goose: A Journal of Arts, Environment, and Culture.
BA, Keio University
MA, Columbia University
PhD, The University of British Columbia
SSHRC Postdoctoral Fellow, York University (2016-18).
Contact
dai.kojima@utoronto.ca
University College B305 (office hours: by appointment)
416-946-5395
小島大
トロント大学セクシャル・ダイヴァーシティ学センター准教授
学部ディレクター(兼任)
慶應大学 学士(環境情報学)
コロンビア大学大学院 修士(学術)
ブリティッシュ・コロンビア大学大学院 博士(学術)
ヨーク大学 ポストドクトラル・フェロー(文化人類学)